You can't use Bumble on your phone as a mobile app? Well, it is not a problem anymore as Bumble can also be accessed from a web browser with a web app called Bumble Web. So you can use Bumble Desktop on a PC or a Mac, and also on a tablet computer.
In this tutorial, we are going to show you show where you can use the Bumble web app, how you can use it, what are the limitations of the web app and what are the things that are better in the desktop version than in the original mobile app version of Bumble.
What is Bumble Desktop?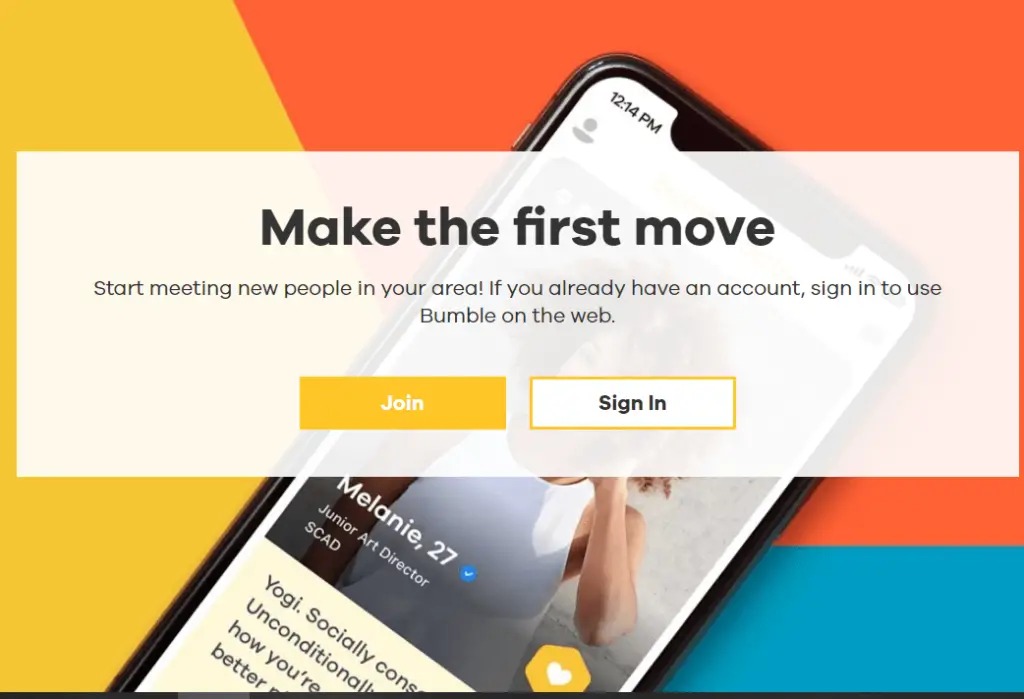 Bumble Desktop, officially called Bumble Web, is the desktop version of Bumble mobile app that lets you use the dating app the same way on your desktop computer (PC or Mac) as you would use on your phone.
To be able to use the desktop version, all you need is a desktop computer or a tablet, a web browser application (like Google Chrome or Firefox) and an internet connection.
Bumble Desktop features
On Bumble Desktop you can use all the same features as you can use on your phone, only swiping and the UI is a little bit different. However, you can use the following functionality and features on Bumble Web as well:
So as you can see, most of the Bumble features can be used the same way on Bumble desktop as in the mobile app version. You can even create your account on Bumble web as well.
Where you can use Bumble Desktop?
Bumble Desktop can be used on any device, regardless of its operating system and the web browser you have. So you can use it on a PC or Mac as well in a Google Chrome browser, Mozilla Firefox, Safari, Microsoft Edge.
Bumble Desktop can also be used on tablet devices, however, unlike Tinder Online, it doesn't seem to be working on mobile phones. So, you can't use it in mobile web browsers yet, you still have to install the app to be able to use Bumble on your phone.
How does Bumble Desktop work?
It is fairly easy to use Bumble desktop. You just have to open up a web browser type in bumble.com and there you go.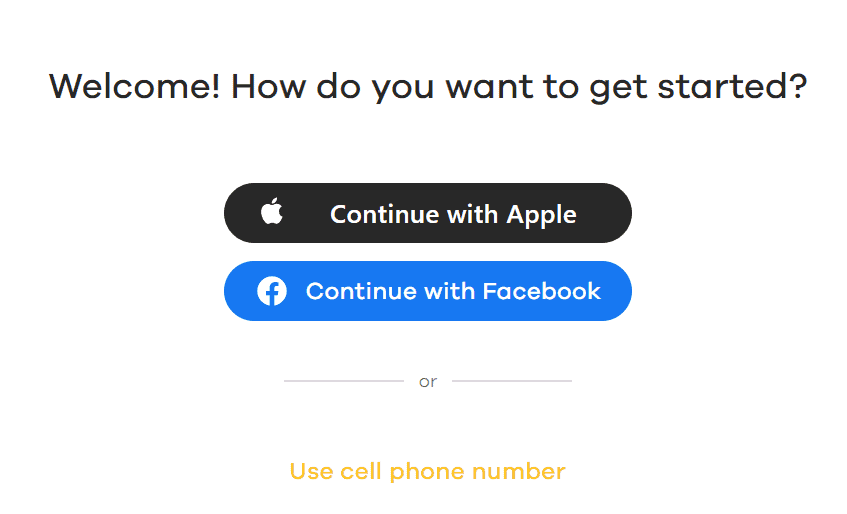 If you want a quick summary about bumble web, you can check out this video:
Or if you want some more detailed written guidance about Bumble Desktop, keep reading.
Log in or sign up to Bumble through Bumble Desktop
So when you open up bumble.com, you can see this home screen where you can either log in or if you don't have an account yet you can create an account on Bumble Desktop as well.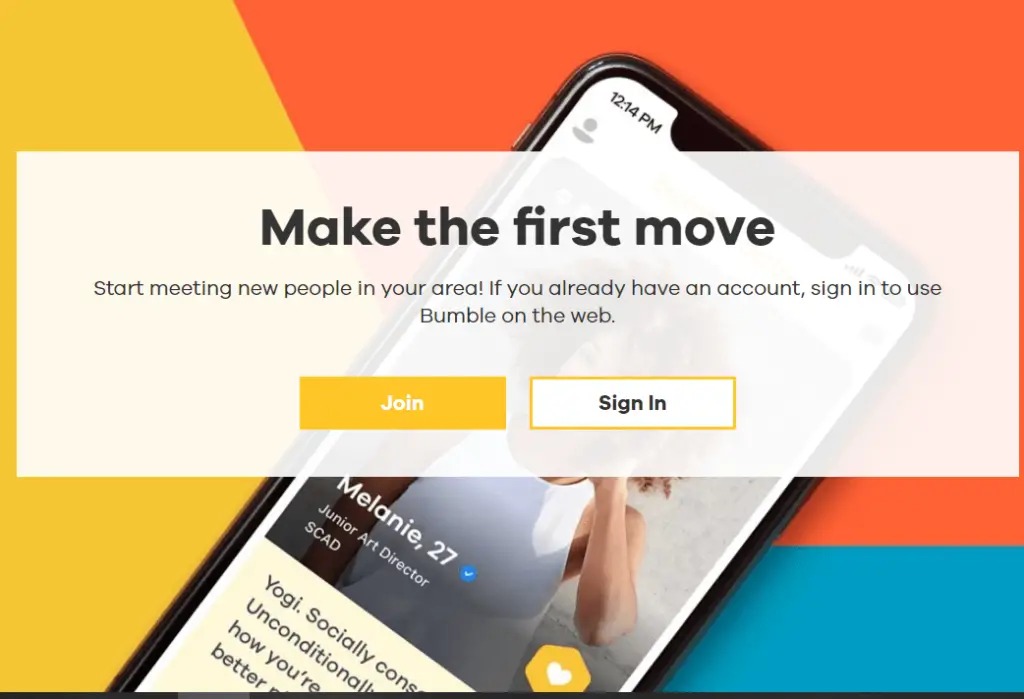 You can log in by signing in to Facebook or adding your phone number. You can sign up for Bumble the same way by either adding your phone number or connecting it to your Facebook account, so Bumble can identify you that you are not a bot.
How to use Bumble Desktop?
Here are some of the most important things you need to know about how you can navigate the web app and use Bumble Desktop.
When you successfully log in to your profile you get to see your match queue on the left and you can swipe your potential matches on the right part of the screen.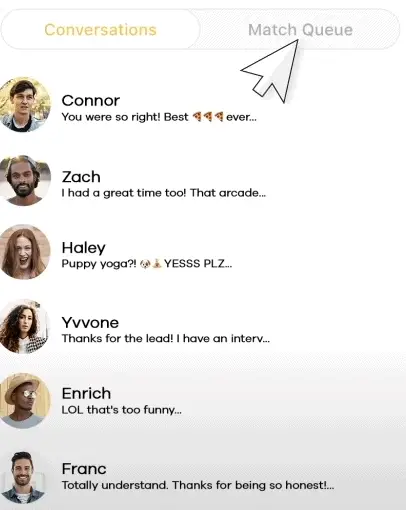 Swiping profiles on Bumble Desktop
To swipe profiles, you can use your arrows keys, the right key is equal to a right swipe, the left key is equal to a left swipe. You can also click on the X (left swipe) or the checkmark (like the profile you see).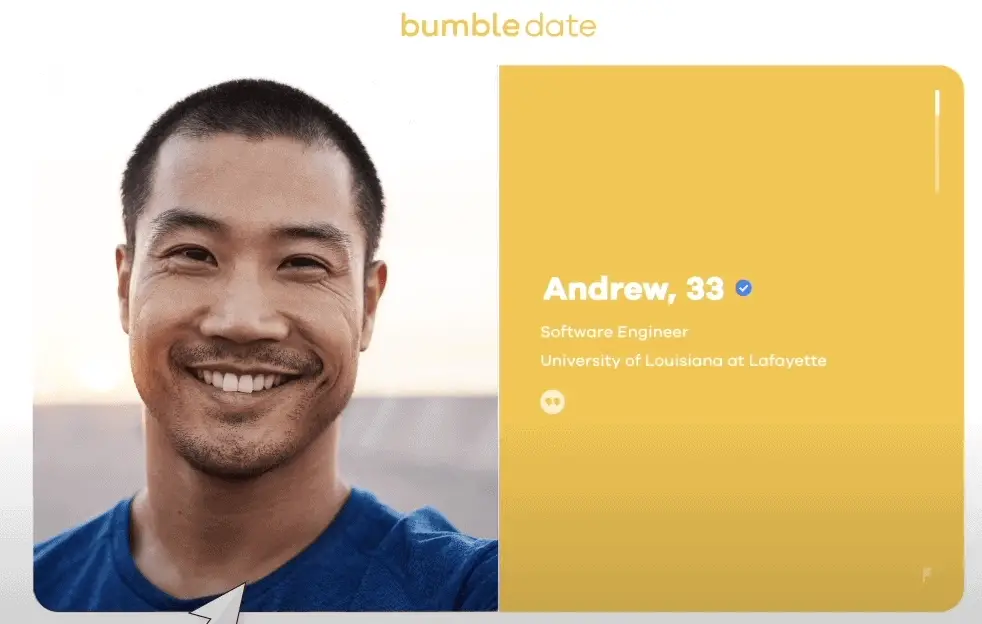 If you have purchased Bumble Coins, you can also click on the Yellow Heart to send your potential match a SuperSwipe.
If you swipe right and the other person has swiped you right as well you get to see the Boom screen indicating that you received a match. If you are a woman, you can message the guy right away or if you are a guy you can click on the match queue on the left and message girls who have already made the first move on you.
You can backtrack profiles on Bumble desktop by clicking on the Rewind button on the bottom left corner of the profile.
Other features on Bumble Desktop
If you have Bumble Boost you can also see your Beeline on Bumble Desktop by just clicking on the green circles in your match queue.
You can also switch between modes on Bumble Web by clicking on the Bumble logo at the top of the page. You can use Bumble Bizz and BFF the same way on Bumble Desktop as in the mobile app
You can also customize your profile on Bumble Desktop by clicking on your profile picture in the upper right corner.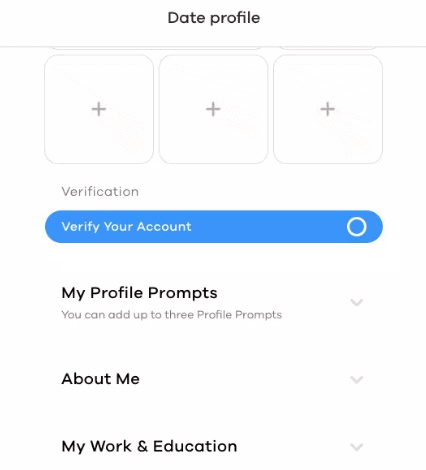 When you click on your profile, you can also click on activate Spotlight or manage your Bumble Boost.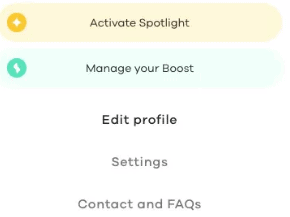 Last but not least, you can also change your location on Bumble Web as it is explained and shown here.
Advantages of using Bumble Desktop
There are some advantages of using Bumble Desktop rather than the original Bumble mobile app.
One of the biggest advantages is the speed in typing on a desktop keyboard versus typing on a mobile phone touchscreen. You can spit out way more characters using a desktop keyboard. So if you have a ton of matches and have conversations with them, you can save a ton of time.
If you are a Bumble addict and want to limit your addiction to the mobile app, it is also a great productivity hack to delete the app from your phone (don't worry, this will only delete the app, not your account), and only use Bumble on your desktop computer.
As you won't have your desktop computer at your hand in every second, it is very easy to check Bumble less frequently. And when you use Bumble in the desktop version, you will be also quicker to go through your matches and conversations.
Frequently Asked Questions
What is Bumble Web?
Bumble Web (also called as Bumble Desktop) is the desktop version of the popular online dating app, Bumble that allows you to use Bumble the same way on a Mac a PC, or on a tablet as you would use it in your mobile app.
How do I access Bumble on my computer?
It is really easy to access Bumble on your desktop computer. Just open up a web browser and type into the address bar bumble.com. On the home screen, you will be able to create an account if you don't have one yet, or sign in if you already have an account.
Can you use Bumble Web on your mobile phone?
No, unfortunately you can't use Bumble Web version on your phone as well. When you open bumble.com in a mobile web browser, it will ask you to download the app. Bumble Web was mainly developed so that you can use Bumble on your tablet or desktop computer.
Can you sign up for Bumble without a phone?
Yes, you can sign up for Bumble without a phone thanks to Bumble Desktop that can be accessed on any desktop computer or tablet by opening up bumble.com in a web browser.