Although you can no longer see when exactly a profile was last active on Tinder there are still ways you can get a better idea if a Tinder user has been active recently by using some premium features of Tinder, most notably Tinder Recently Active.
In this blog post, we are going to cover all of these features, explain how they work and how you can use them. We will also share some little hacks that you can use for free to find out if a person has been active on Tinder recently.
If you prefer to watch a video tutorial on Tinder Recently Active, check out this one:
Tinder Recently Active
If you are a subscriber to Tinder Gold, you have access to the See Who Likes Yo feature that shows all the profiles that have already liked you but you haven't swiped them yet.
And when you check these profiles you can see who has been recently active. These profiles will have a green dot and a little text displaying next to their name: "Recently Active".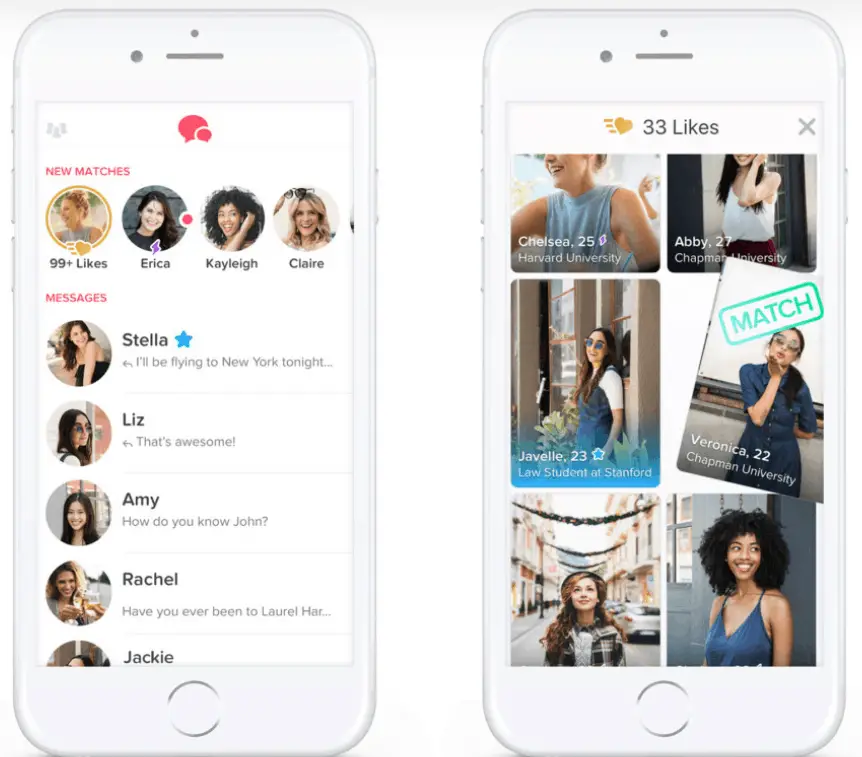 Tinder rolled out Recently Active status also to the Discovery screen for Gold subscribers, so you can also see profiles that have been active on Tinder in the last 24 hours whether they liked you or not yet.
When you open up the app and start swiping, you can see a lot of profiles who have the text "Recently Active" on their profile. As we have explained in our article about the Tinder algorithm recency of usage is actually an important factor in the app, so if a Tinder profile has been recently active, they are more likely to show up for you during swiping.
What does Tinder Recently Active mean?
Tinder's Recently Active text will be displayed on profiles that have been active in Tinder in the last 24 hours. However, you won't see when exactly was the last time they have been active or if they are using Tinder at that moment.
To be honest, I think this feature is pretty useless. If you are using Tinder actively and check it at least once a day, all the new profiles you will see in your Likes You grid will be profiles that have been recently active as they liked your profiles. So adding this text that says that they have been recently active on Tinder doesn't really add any extra value. I know this without this Recently Active text anyway.
If you are interested in See Who Likes feature and in the infamous hack that shows you for free who liked you in Tinder, check out our post on it.
Tinder Read Receipts
Tinder also has another premium feature that lets you see if the person who you matched with has already seen the messages you sent. The feature is called Read Receipts.
It is not part of either Tinder Plus or Tinder Gold subscription, you have to purchase credits separately to be able to see Read Receipts.
In a way, this feature is similar to Tinder Recently Active as it also lets you see if someone has been active by checking if he or she has read your messages.
Tinder's Control who you see
Another good way to see and swipe profiles who have been recently active on Tinder is to change the settings on "Control who you see" from Balanced Recommendation to Recently Active.
Balanced Recommendation
On default, Tinder's algorithm will show you profiles based on a balanced recommendation. It is not revealed what Balanced Recommendation means; Tinder only says that it will show you the profiles that are the most relevant for you.
We can speculate based on personal experience that it will show profiles first that are really hot (measured by most profiles right-swiping them) and recency doesn't play a crucial role in determining the order of profiles. That is the reason why Boost and Super Boost is so powerful as you can get between profiles that are considered the hottest on Tinder and get the majority of the visibility.
Tinder Recently Active Curation
However, this also means that Tinder's Balanced Recommendation will show you profiles who haven't used Tinder for a long time, maybe they have already deleted the app for months, so in reality you don't really have a chance of matching with them.
If you think swiping profiles that are inactive on Tinder is a waste of your time, you can change the "Control who you see" section to Tinder Recently Active. Using this option, the algorithm will show you those profiles first who have used the app recently or are using Tinder at the moment of your swiping.
To be able to use Tinder Recently Active curation feature, you have to have a premium Tinder subscription. However, you will also get access to other premium features such as 1 free Boost per month, 5 Super Likes per day, Passport, No ads, Unlimited likes,  etc., and Top Picks and Likes you if you are subscribed to Tinder Gold.
Control who sees you
Tinder's "Control who sees you" is totally different from the "Control who you see" setting as it has nothing to do with the recency of the users in Tinder.
With this premium feature that is also only available for Tinder Plus and Gold subscribers, you can control who sees your profile in the swiping deck.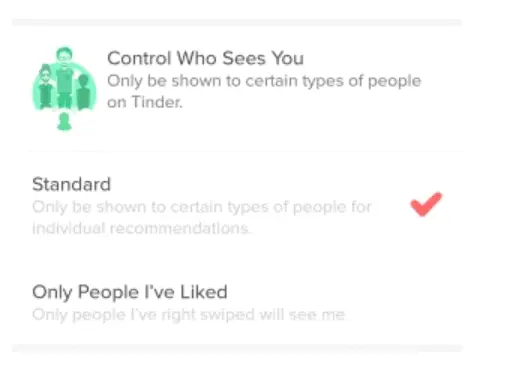 Tinder Standard profile curation
With letting the default settings untouched, your profile will be shown to every Tinder profile based on the order calculated by Tinder ordering algorithm.
Show me to Only People I've liked
If you don't want to be seen by your friends or any other people you don't find attractive in Tinder, you can change the default Standard curation to "People I've liked".
In this case, you will be only shown to profiles who you have already liked. If you are afraid of online harassment, you can use this setting to get rid of creeps and bots forever.
Tinder Last active hacks
Although as we said there is no way to see when someone was last active on Tinder and you can get only partial information on a limited number of profiles if you have Tinder Gold, there are still free ways to find out if a profile is actively using Tinder.
Changed their location
One of the ways is to check the distance displayed on her or his profile from time to time. If you don't change your location, and the distance displayed on the other person's profile changes, it means that she used Tinder recently from another location.
Tinder feed
Another option is to check if there is any update in your Tinder Feed. Tinder Feed is basically similar to Facebook Newsfeed, you can get real-time updates if someone changes any info on their profile. This includes new matches, photos, new bio description, added school or work, and even Spotify changes.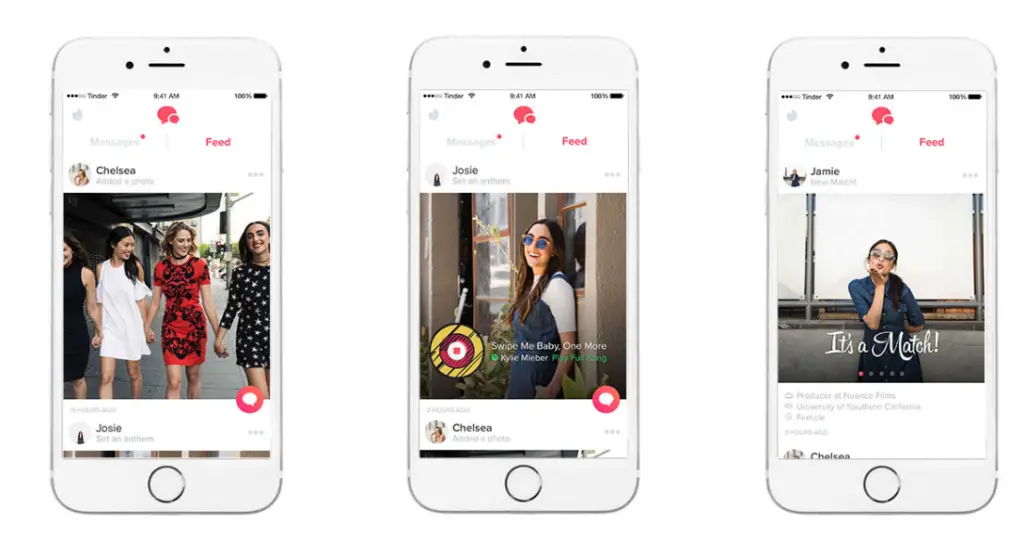 You can see the most recent updates first, so you can be sure that the profiles you see in the top positions have been active recently as they edited their profile.
You can opt-out from showing up in Tinder feed by going to Settings and adjusting Share My Feed toggle. However, you can also use this as a hack to get more visibility from your existing matches.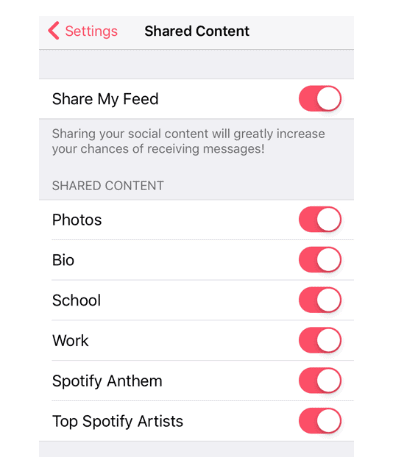 Frequently Asked Questions
✅Can Matches See When You Are Online On Tinder?
No, there is no way for anybody to see when you were last online or if you are online now. The only thing they can see with Tinder Recently Active if you were active in the last 24 hours. They can see this if you have liked them recently and they have Tinder Gold.
❤️Can You See When A Profile Was Last Active On Tinder?
No, you cannot see exactly when a profile was last logged in on Tinder with Tinder Recently Active you can only see if someone has been recently active if you have Tinder Gold.
☑️How To Hide Your Profile From Friends?
You can change the Setting to only be shown to people you liked and if you see a friend, don't like him or her. You have to be a premium Tinder subscriber to be able to do this.
☑️Can you opt-out from showing other profiles if you were recently active on Tinder?
Yes, here are the steps to opt out:
1. Open Up The App
2. Tap Your Profile Icon
3. Tap To Settings
4. Scroll Down And Tap "Recently Active Status"
5. Set "Show Activity Status" Toggle To OFF