Should you pay extra for Tinder Gold or is it enough to have Tinder Plus? The answer depends on what your preferences are with Tinder. Tinder Plus vs Gold: the ultimate deathmatch!
In this article, we will compare these two subscription packages' features and prices. After the comparison, we will tell you which you should buy based on your preferences.
Tinder Gold vs Plus mutual features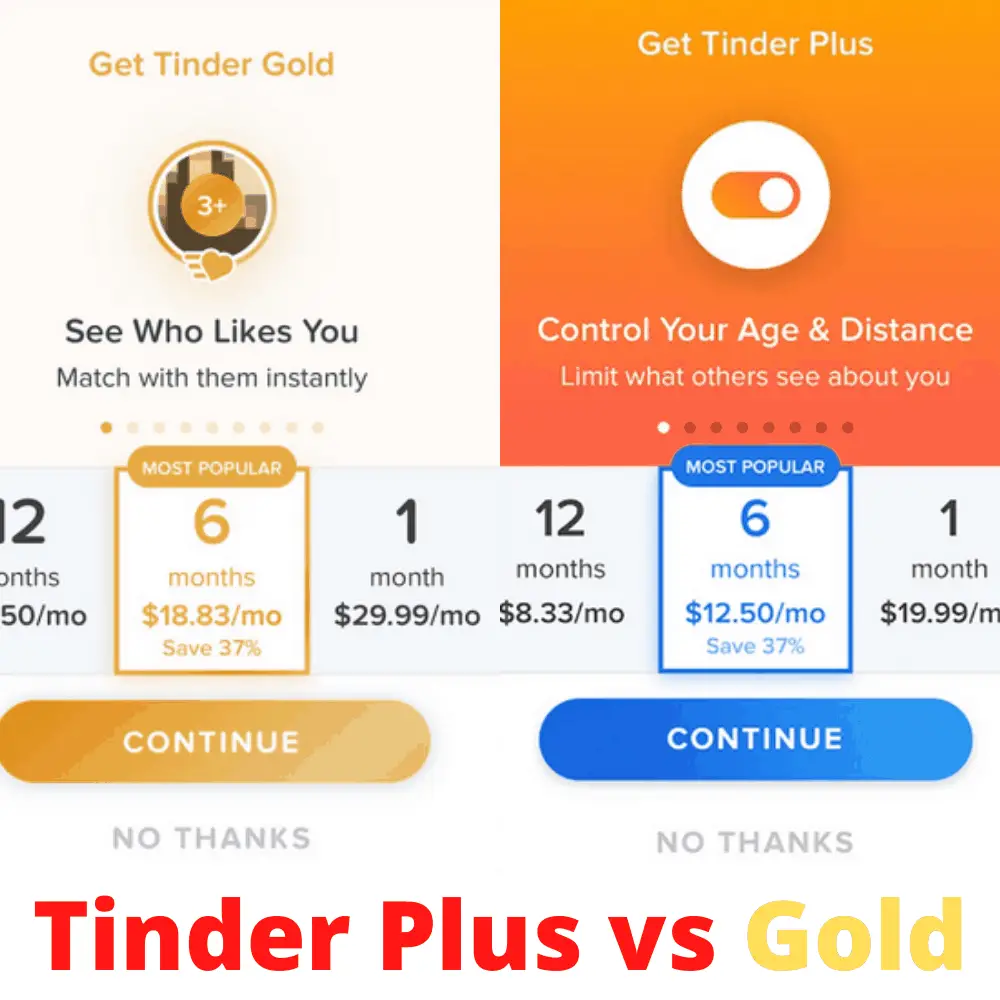 In terms of features, they are quite easy to compare. Currently, Tinder Gold has all the features that Tinder Plus has and two exclusive features that are not available in Tinder Plus.
The mutual features are the following:
No ads: You are not shown any ads during swiping
Rewind: You can take your last swipe back whether it was a left swipe a right swipe or a Superlike
Passport: You can change your location to any place around the world anytime you want and swipe local profiles there
Hide your age and location: You can hide your location and your age from your profile if you want to
Control who sees you: You get access to the setting where you can choose whether you want to be shown to those profiles who you have already liked or go with the standard Tinder algorithm
1 free Boost per month: You get 1 Boost per month free. One of the most useful features, when you are using a Boost, you get 30 minutes of higher profile exposure. It means that you 'skip the line' and your profile is shown 30 times more often compared to a regular period.
5 SuperLikes per day: You can use 5 Superlikes per day free of charge. It is dubious if Super likes are effective at all, but at least you can experiment with its effects by sending 5 Superlikes per day.
So you can use all of these features whether you have Plus or Gold.
Tinder plus vs Gold feature differences
When you have Tinder Gold, you get access to these two exclusive features:
We reviewed extensively these features on the blog, but here is the gist of those reviews. You can also check out this quick video if you are interested in a short summary of the Tinder Premium packages:
Tinder Plus vs Gold Ten Top Picks
With Top Picks you get 10 profiles picked by Tinder algorithm personally for you. Tinder claims that the algorithm shows ten swipe-worthy potential profiles with whom you have a higher chance of matching. They use your swiping and profile data and AI technologies to find the perfect profiles personally for you.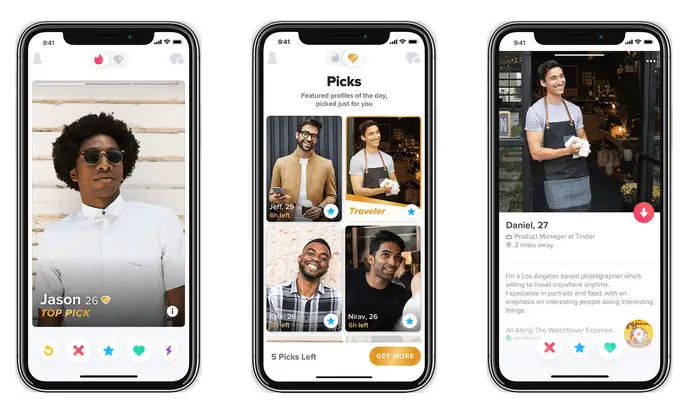 Based on my experience, these profiles are indeed attractive, but regardless of the AI and machine learning algorithm Tinder uses to choose these profiles, these Top Picks rarely turn to actual matches. Therefore it gives you 10 very attractive potential matches, but you still won't really have more matches just because of this feature.
Tinder Plus vs Gold – See who likes You
The more useful feature of Tinder Gold is Likes You. It tells you which profiles liked you that you didn't swipe left or right yet.
When Tinder Gold was first introduced, it actually only had this feature and later they added 10 Top Picks, but as we have explained, it didn't really increase the value of Gold package. So to decide whether you should buy Tinder Gold or Plus really depends on 1 question (if the price is irrelevant for you): Can you get value out of the Likes You feature?
The answer is pretty easy to this question: If both of these below point are true for you, buy Tinder Gold for Tinder Likes me feature (if you have the money for it):
If you have an above-average look and your profile is spot on with high-quality pictures and you are getting a ton of matches per day.
You are bored with swiping and just want to get to the conversations and flirting then Likes You feature is really useful for you
If at least one of the points is not true in your case, then it doesn't really make sense to have Tinder Gold.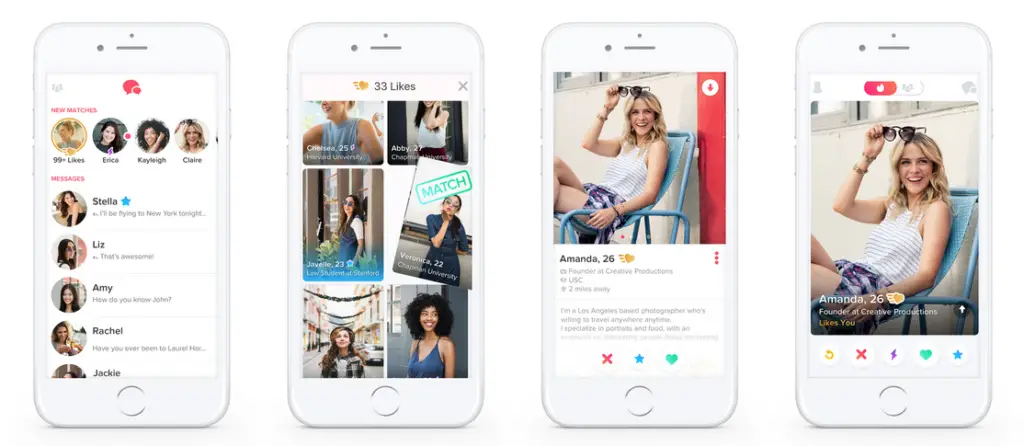 The reality is that in the last couple of years the majority of the men in Tinder are getting fewer and fewer matches because of higher competition, changes in Tinder algorithm and new paid features like Tinder Super Boost that are all decreasing the visibility of the average Tinder profiles
There are some things you can do yourself to change this trend for you and increase your match number but Tinder Gold won't help you with that. If you want to spend money to get more matches, buy either a ton of Tinder Boost or even think about buying a pretty expensive but very effective Tinder Super Boost.
Tinder Gold vs Plus Price
In terms of pricing, Tinder Gold tends to be around 30-50% more expensive than Tinder Plus. As with all Tinder premium features, the pricing of these subscriptions can change based on your gender, physical location and age. However, the standard prices in the US are the following:
If you are under 30, Tinder Plus is 9.99 USD for 1 mint month, and it is 19.99 USD if you are above 30 years old. Tinder Gold has a similar pricing structure, if you are under 30 then Tinder Gold is 19.99 USD for 1 month and 29.99 USD if you are above 30.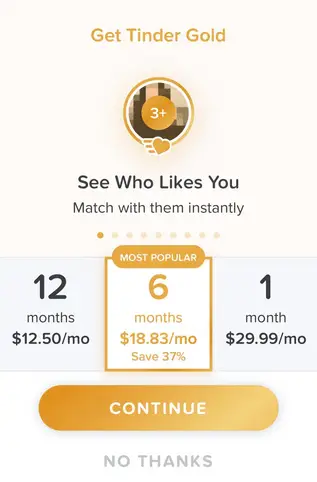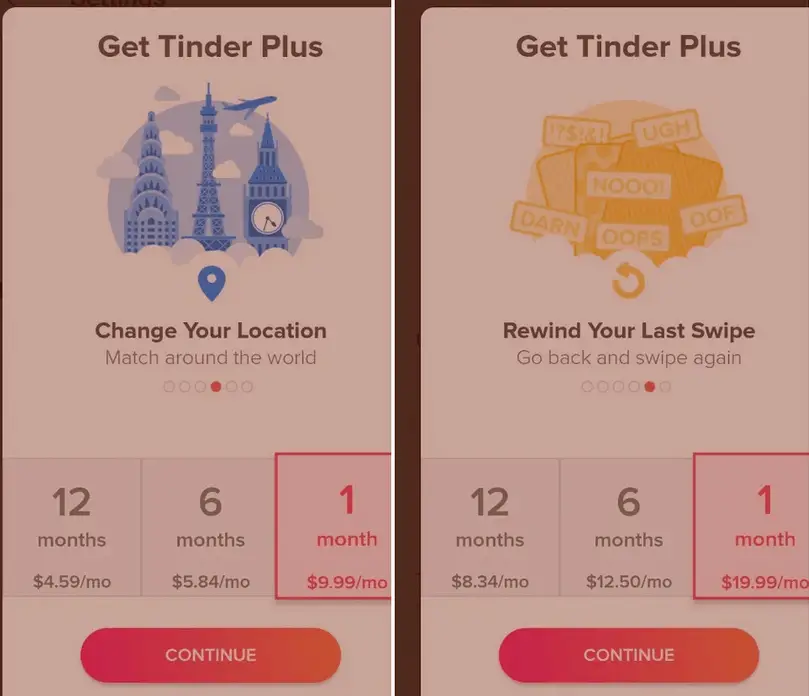 You can get pretty big discounts if you purchase the subscription for 6 or 12 months.
Sometimes Tinder will give special discounts for Tinder Gold. Personally, I tried Tinder Gold when they offered me a very big discount and this way I could purchase Tinder Gold for a price pretty similar to Tinder Plus's regular price.
Tinder Plus vs Gold: Which should you buy?
To sum up, for most people Tinder Plus will give you the premium features that will make you more successful in Tinder, so it is enough to subscribe for Tinder Plus if you want to take advantage of premium features. If you have extra money to spend and you are interested in getting more matches, buy some Tinder Boost or Super Boost.
Only get Tinder Gold, if you are bored with swiping, you get a ton of matches daily and you only want to spend time with conversation and flirting on the app.
Upgrading from Tinder Plus to Tinder Gold
If you have been convinced from the article that you have to get a Tinder Gold subscription and you already have a Tinder Plus, you can upgrade to Tinder Gold. Don't worry, you will be compensated for the remaining part of your Tinder Plus subscription. For more details, read this.
And that's it. Do you have anything to add? We want to hear your thoughts regarding Tinder Plus vs Gold. Drop us a comment below. Thanks!
Tinder Plus vs Gold – Frequently Asked Questions
Can You Upgrade Your Tinder Plus Subscription To A Tinder Gold?
Yes, you can. All you have to do is go the app Settings and Tap on Get Tinder Gold. You will be compensated in different ways for your remaining Plus subscription.
Can You Downgrade Your Tinder Gold Subscription To A Tinder Plus Subscription?
No, currently this is not possible.