You have some technical problems with Tinder you need some help with? Or do you want to contact Tinder for other non-support related issues?
Whatever the reason may be, in this post we have collected Tinder's every available contact information you can try to contact them whatever your issue is.
How to contact Tinder?
You have multiple options to contact Tinder Support or other functional teams of Tinder:
Submit a Support request

Contact them by email

Reach out to them on a social platform
Submitting a Tinder Support Request
For all the app related technical issues, Tinder advises you to use their contact form that you can reach by clicking on this link.
You should contact them here if: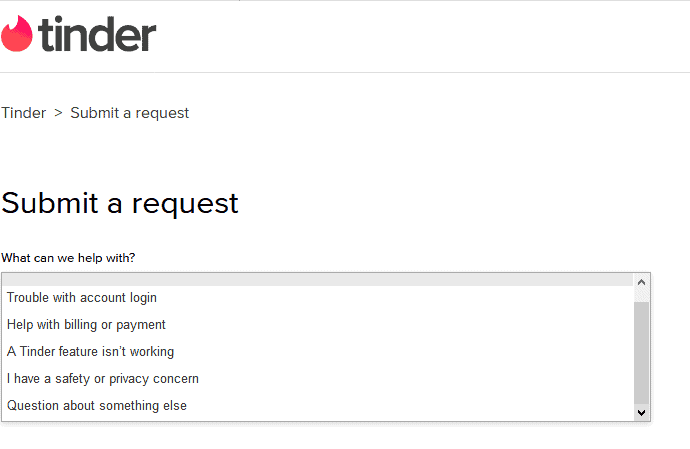 As you can see, you have to choose the types of requests you'd like to make and you will be directed to a new page where you can elaborate on your issue.
Depending on where you live, your request should be handled in anything from a couple of hours to a couple of days.
Other Tinder Support Email
If you want to contact Tinder in non-supported related issues you can try the following emails
You can find all of this email address in one place here.
Tinder Support Phone Number
Tinder doesn't have an official public support telephone number, where customers can get help. They even explicitly claim on their official website that they don't have a support phone number.
Tinder Help Center
Tinder is encouraging users to first seek help in their Help Center. They really have a lot of written resources that might be able to help you without contacting a support person.
These help pages can be found on the following links:
You can also check the articles we wrote about features where we cover the most important errors and problems most users face. Some of these issues you might try to solve by reading our in-depth articles:
Tinder Social Accounts
Tinder's Twitter pages
If none of the above options worked or you are impatient and want to go the 21st century way, you can also contact Tinder on two official Twitter pages. They have a dedicated one for Support related issue and a general corporate account:
Tinder's Facebook page
If you don't have a Twitter account, you can try to contact them on their official Facebook page, or even maybe make a complaint on their page, so so might have a better chance of getting an answer.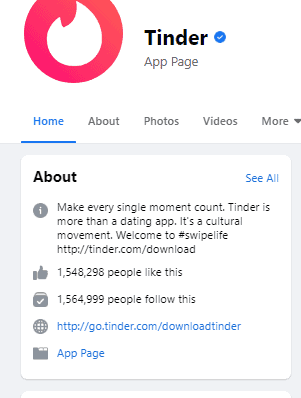 Tinder's Instagram page:
As a last resort, they also have an official Instagram page, where you can try to contact them with your issue.

Hope you found this collection helpful. If you know any other place you can contact or reach Tinder, let us know in the comment section below and we will happily add it to this article.