Are you still under lockdown and can't meet up with an attractive Bumble match? Or you just want to make sure before meeting up that your match is not a total creep?  Don't worry, now you can make a video call or a voice call directly from Bumble and get a better first impression on your potential date.
In this blog post, we are going to cover everything related to Bumble video chat and voice call, how it works and also share some tips on how you should use it in the most effective way.
What is Bumble Video chat and voice call?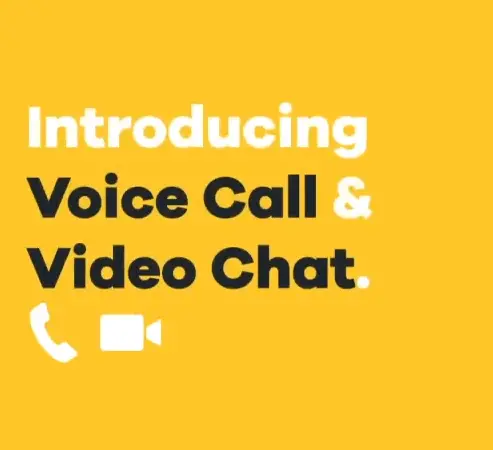 Bumble video chat and voice call is a Bumble feature that allows you to voice or video call your Bumble match right from the app without leaving Bumble.
Bumble video chat and voice call is absolutely free, you don't have to purchase any credits with Bumble coins and you neither have to be a Bumble Boost user to be able to use it.
The great thing about Bumble video chat that you can video chat or voice call someone without sharing your phone number or social media accounts with him or her.
So if you feel uncomfortable sharing your phone number with someone you have never met and worried that some creep could later harass you online even when you deleted his profile on Bumble, Bumble voice call is a great alternative to messaging or video calling apps where you have to share your phone number or your social account.
How does Bumble video chat and voice call work?
Bumble video chat is based on the same First Move rule as Bumble messaging which means that only girls can start the whole interaction with a video call or voice call, guys can only use video chat if the girl already made the first move. After the first messages, anybody can initiate a video or voice call from Bumble.
Bumble video chat is also double opt-in which means that both users have to enable the call feature from within the chat to be able to call each other.
How to video call or voice call on Bumble?
It is really easy to use Bumble video chat or voice call someone. Here are the steps:
Open up the app and go the profile you want to chat with
Tap on the video camera icon in the upper right-hand corner of your chat screen
Once you tap on the icon, your match will get a notification that you would like to video chat with her
She can accept or decline the call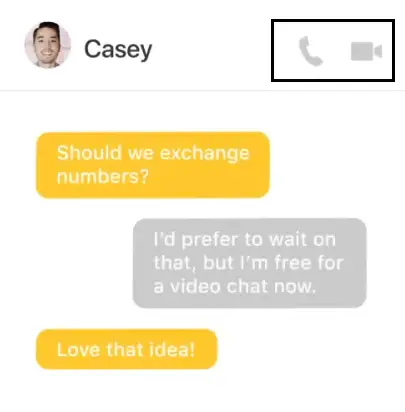 If she doesn't accept your call because she wasn't online, she will also get an automated message in the chat that you tried to call her, so she can call you back if she wants.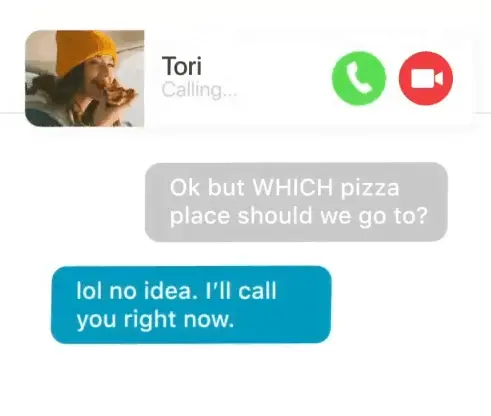 While video calling, you can also turn off the video sharing if you prefer by clicking on the video icon at the bottom of the screen.
Here is the official video from the feature showcasing the feature:
Bumble Voice Call
The Bumble voice call works the same way as video call, the only difference is that you have to tap on the phone icon when you want to set up a voice call or accept one.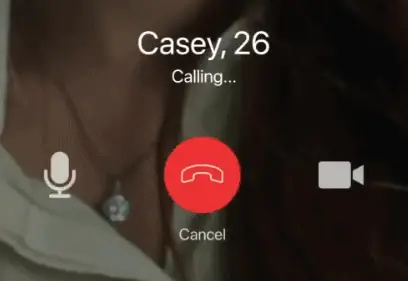 Bumble Video date advice
Some word of wisdom on how to have a successful Bumble video date:
General Video date advice
Ask before calling. Millennials and younger people generally who grew up with the internet are not big fans of calling each other. So, you should definitely ask before calling someone otherwise your call will be rejected.
Video date advice for guys
Don't forget that the main goal of a video date should be to set up a real date, so after some conversation, definitely ask her out as soon as you can. The video chat is a great opportunity to set up the date location and the specific time of the date.
Video date advice for girls
Don't take it too seriously, you shouldn't really dress up, put makeup on, if you are that kind of girl, just take it lightly.
Bumble Video chat on Bumble and Bizz
As you most likely know Bumble is not only a dating app but has two other different modes, one for making new friends called Bumble BFF and another one for finding a professional relationship called Bumble Bizz.
As with a lot of other features on Bumble, you can use the video chat and voice call functionality for both Bumble BFF and Bizz as well. We can think of plenty of use cases for both Bumble Bizz and BFF, so if you are active users of both modes, make sure you take advantage of Bumble video and voice call feature as well.
Frequently Asked Questions
✅Can you video call someone on Bumble?
Yes, you can video or voice call your match direct from Bumble via their video chat feature.
✅Are Bumble video and voice calls free or is it a premium feature?
Bumble video chat is 100% free to use, they currently don't have any limitations on how my times you can use it.