One of the features that makes Tinder Platinum worthwhile is the Tinder Priority Likes feature. But what does it exactly do and can it justify the high price of a Platinum subscription?
These are some of the questions that we will discuss in this blog post related to Tinder Prioritized Likes.
What are Priority Likes on Tinder?
Priority Likes is a Tinder Platinum feature that will make sure that your potential matches see your right swipes sooner than the likes of non-Platinum subscribers.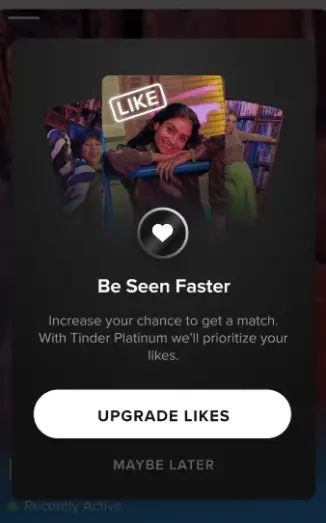 This feature provides a partial solution to the problems of many guys on Tinder. They get a very few numbers of no Tinder matches, even those potential matches don't see their profiles frequently who they have swiped right.
From now on, if they subscribe to Tinder Platinum, their liked will get prioritized and the Tinder algorithm will make sure to show their profiles to people who they swiped right or super liked. (although there is no guarantee).
Tinder's Priority Likes Feature Price
Tinder Prioritized Likes is not a standalone feature, you can't buy it as a separate feature. If you want Priority Likes to be enabled, you have to subscribe to Tinder Platinum.
However, with a Tinder Platinum subscription, you will also get exclusive access to Likes Sent and the Message Before Matching feature as well.
Regarding Tinder Platinum pricing, keep in mind that there are no global Tinder subscription prices. Tinder Platinum cost will depend on your age, gender, and geographic location.
Bot one month of Tinder Platinum usually costs 10 USD more than a Tinder Gold subscription. Learn more here about the differences of Tinder Gold and Tinder Platinum:
Only if you have Tinder Gold or Plus can you upgrade for a Platinum subscription.
Is it worth upgrading because of Tinder Priority Likes?
If you are struggling with getting a meaningful number of Priority Likes, then it might be worth trying Platinum and getting access to this Priority Likes feature.
It will be quite easy to measure if you are getting more Tinder matches with Priority Likes or not.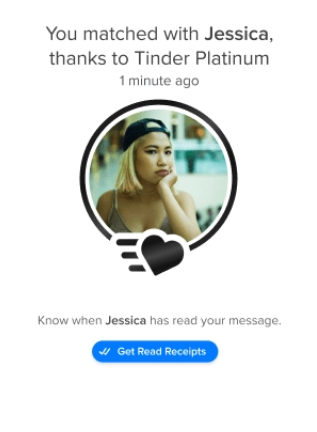 Although make sure to always check back if you are still getting the extra number of Tinder Matches. If too many people start upgrading to Tinder Platinum then the positive effects of Priority Likes will deteriorate.
Keep in mind also that this prioritization of your profile only applies to profiles you have swiped right. Non-liked profiles will still see your profile as frequently as a profile of a non-subscriber.
Tinder Priority Likes Not Working?
You upgraded to Tinder Platinum but you still can't see an increase in the number of Tinder matches you get?
This probably means that your Tinder profile and bio are not well optimized enough. Work on your profile photos and bio then, as there will never be a premium feature that will fix that.