Can you rematch with someone on Bumble?
Can you rematch on Bumble? Yes,  you can, using the Bumble Rematch feature.
One of the great differentiating features is actually also one of the most annoying features on Bumble. If you don't make the first move in the 24-hour period after the match happens, the match disappears. But there is a Bumble premium feature that eliminates this problem. It is called Bumble Rematch.
In this Bumble feature tutorial, we are going to cover everything that you have to know about Bumble Rematch. How does it work, how to use it, what are the costs if you want to use it, and whether it is a feature worth using or not.
What is Bumble Rematch?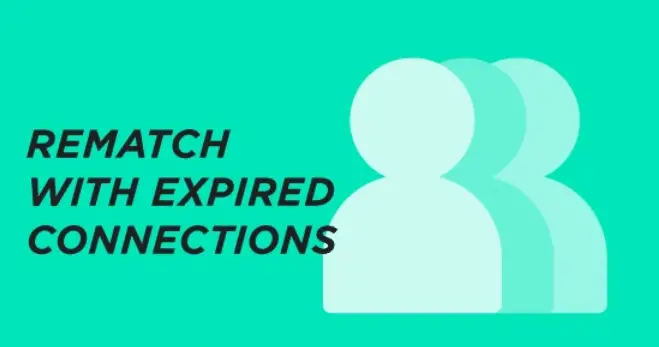 Bumble Rematch is the premium feature that lets you match with your expired Bumble matches. As we already explained, on Bumble girls have to make the first move (send a message) in the first 24 hours, then guys have to reply to that first message again in 24 hours. If one of them fails to do so, the Bumble match disappears.
Here is when Bumble Rematch can help. If you are a Bumble Boost subscriber, you can see all your expired matches and rematch with them and they or you will have again 24 hours to make the first move.
Keep in mind that you can only rematch with someone on Bumble if you were the one who did not make the first move.
Users without the Rematch feature can also match again with expired matches as the Bumble algorithm will put their profile back to your swiping deck. It is true though that it won't happen immediately so you might have to wait a couple of days or weeks to be able to match with them again.
How to rematch on Bumble?
It is really easy to rematch with someone if you have a Bumble Boost subscription. All you have to go is go to your Bumble Match Queue screen where you will see all of your Expired matches as well.
Tap on the profile you would like to rematch with and tap on Rematch. Now, you will have 24 hours again to send a message.
Bumble Rematch cost
Bumble rematch can't be bought as a feature with Bumble Coins, you have to have a Bumble Boost subscription to be able to use Bumble Rematch. You also get access to other features that are included in the Bumble Boost subscription, such as Unlimited Likes, Unlimited filters, Beeline and Extend.
If you want to know more about these Boost features you can click on the above links or check out this video that sums it up the main features of Bumble Boost:
Bumble Boost subscription fee depends on how long you are willing to commit.
Currently, the standard US pricing of Bumble Boost is the following:
Weekly Subscription: 8.99 USD per week
Monthly Subscription: 24.99 USD per month
3-Month Subscription: 49.99 USD every 3 months
Lifetime Subscription: 139.99 USD (one-time payment)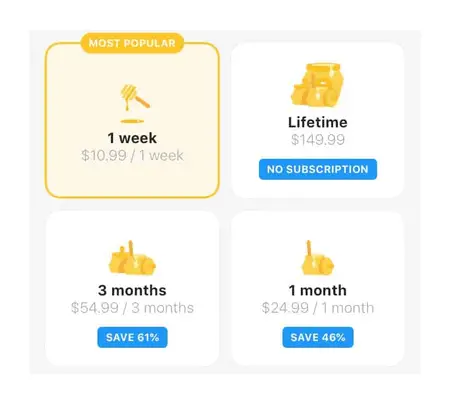 Bumble Rematch for Bumle Boost?
All in all, Bumble Rematch is a useful feature, specifically developed for the Bumble dating app. We wouldn't say that it is the most useful premium feature, as you can also match with expired matches without Rematch, you just have to be a little bit more patient.
Review the other features of Bumble Boost to decide whether it is worth the money to get a Bumble Boost subscription. Bumble Rematch is a nice feature but we probably wouldn't subscribe for a  Bumble Boost subscription if you only got Rematch with it.
Frequently Asked Questions
Can You Rematch With Expired Matches On Bumble?
Yes, Bumble will put him or her back in your swiping deck and you will be able to match with her again. If you have Bumble Boost, you can also rematch with her again using Bumble Rematch.
Can you See Expired Matches On Bumble?
Yes, if you are a Bumble Boost subscriber, you are able to see expired matches in your matches section. You are also able to rematch with them with the Rematch feature.
Can You Get A Bumble Rematch For Free?
No, unlike with Bumble Extend where you can get 1 daily Extend for free, you don't get any free Rematch, you have to be a Bumble Boost subscriber to be able to use this feature.
Can you use Bumble Rematch on Bumble Bizz or on BFF mode?
Yes, you can use Bumble Rematch on both your Bizz and Bumble BFF expired connections.