You have the wrong age displayed on your Bumble profile and don't know how to change that? Don't worry, we will show you how you can change your age step by step whether you have signed up for Bumble with or without Facebook.
At the end of the blog post, we will also answer some frequent questions related to age on Bumble.
Wrong age on Bumble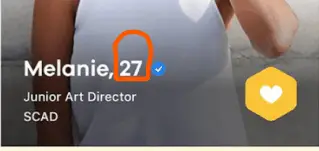 You might think that it is not a huge issue as most people can probably see your real age by checking your profile pictures but there is a bigger problem. Most people use an age filter to see only their preferred age group and you will most likely be filtered out if you are more than a couple of years older than your real age.
How to change your age on Bumble?
First, you have to think back which method you used when you signed up for Bumble. You either connected your Bumble account to your Facebook to verify yourself or used a phone number to signed up for Bumble.
It is important to know this as you have to use different methods to change your age on Bumble depending on which method you used to sign up for the dating app.
Change your age on Bumble when you signed up with Facebook
When you used Facebook to sign up for Bumble then your age is wrongly displayed because your age is not correct in your Facebook account as well.
This is the reason that in order to change your age on Bumble, you have to change it in your Facebook account. Here are the steps you have to go through:
Go to Facebook.com and login to your account
Go to your profile page, click here on the About tab
In this About page click on Contact and Basic Info
Scroll down here until you see your Date of birth info
Change it to what age you want to display on your Bumble profile
Click on "Save changes"
Keep in mind your age change request has to be approved by Facebook first which usually takes around a day. Once they approved your age change, it might take a couple of minutes, in some cases days from Bumble's part to synchronize your Facebook info.  (maybe you have to log out and log back to the Bumble app see the updated age).
If your age still hasn't changed after you made the steps we have outlined above or Facebook didn't approve your age change request, try to change your age following the second method.
Change my age on Bumble without Facebook?
When you signed up with your phone number for Bumble then your age on Facebook (if you even have an account) doesn't matter at all. You most likely made a mistake when you added your date of birth when signing up for Bumble.
Unfortunately, in this case, you yourself can't change your age on your profile but don't worry, there is still another way to do it.
You have to contact Bumble Support team directly by sending them an email or contacting them via this contact form. In the first step, select "Report a technical issue" and in the next section where you can add context to your issue, explain your situation that your age is wrong on Bumble and ask them to change it.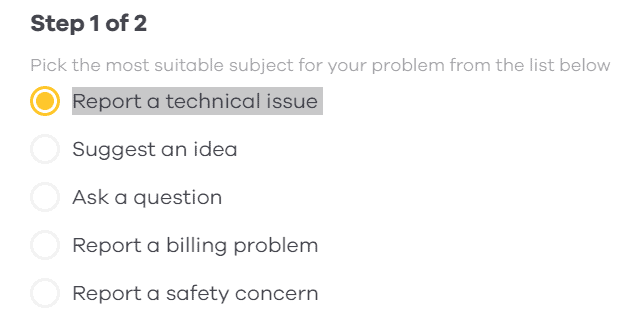 You can also check out this video that also explains this second method of changing your age on Bumble:
Can I hide my age on Bumble?
On Bumble you don't have the opportunity to hide your age. If you are really insecure about your age and (some people are really judgemental about it so we get it) your only option is to fake it and display an age on your profile that is more acceptable for you. (See above how you can do that.)
Should you fake your age on Bumble?
It is a debated topic whether it is a good idea and ethical to fake your age on Bumble or on any other dating apps. As most of the dating apps and sites have some kind of age filter, Bumble has it as well, if you are old you most likely have a smaller chance of getting matches as fewer people will see your profile.
So to be honest we don't have any problem with people faking their age on their Bumble profile. If you want to know how to fake your age on Bumble just follow either of the two methods we explained in the above paragraphs.
Frequently Asked Questions
Can I change my age on Bumble?
Yes, you absolutely you can. You can either change it by changing you age in your Facebook account or send an email to Bumble Customer Support team asking them to change it.
Does Bumble update your age automatically?
Yes, it updates your age automatically, you don't have to change that manually. It either pulls you age out from your Facebook profile or as you add your date of birth when you create your profile without Facebook it an update it based on that.
How to hide your age on Bumble?
Unlike on Tinder where you can hide your age if you are a premium subscriber, Bumble currently doesn't have a feature that lets you hide your age on your profile. If you feel uncomfortable shown your real age you can still change it.