Do you want to contact Bumble because you have some issues that need to be fixed? Or do you want to contact them regarding another non-technical Support related issue? 
Doesn't matter what your reason is, we will show you the four ways you can try to contact them.
How to contact Bumble?
Currently, there are three ways to contact Bumble Support:
You can contact them directly in the mobile app

You can submit a support request via their support form

You can send an email to their Support Team

You can contact them through their social media channels specifically made to Support related issues
Now, we will show you how you do each method step by step:
Contact Bumble directly
The easiest way to contact them is directly in the app. To contact them in the Bumble app, do the following:
Open Bumble & select your profile.

At the bottom of the screen, tap "Contact & FAQ".

Tap "Contact Us".

Choose the issue you want to contact them with.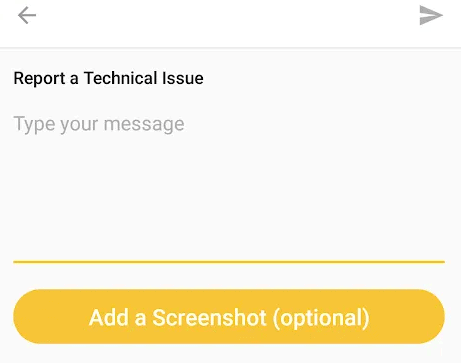 Contact Bumble via a contact form
The other more official method is to contact them through the official Bumble contact form. You can submit a request to the Bumble Support team here.

In the contact form, first, you have to choose why you want to contact Bumble in the first place. You can choose from the following:
Report a technical issue

Suggest an idea

Ask a question

Report a billing problem

Report a safety concern
Then you have to provide your name and email and also add which mode (Bumble Date, Bizz or BFF) you are using and what platform are you on (Bumble web, iOS, Android.)
Then in Step 2 you can elaborate on your request and can even attach a screenshot showcasing the issue if you want.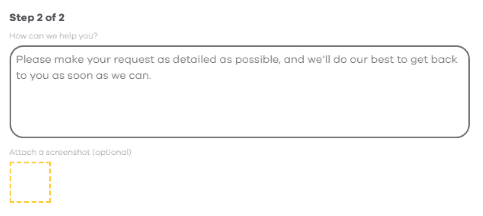 Send Bumble an email
If you prefer just sending an email, you can also send Bumble an email. They have a general support related email you can try to contact them: feedback@team.bumble.com 
Contact Bumble via their social media accounts
Bumble has multiple accounts on popular social media platforms some of them made deliberately for support related issues.
If you prefer Facebook, you can try to contact them via Bumble's official Customer Support Facebook page here.
If you are on Twitter, then you can try to reach them via Bumble's dedicated Twitter Support page.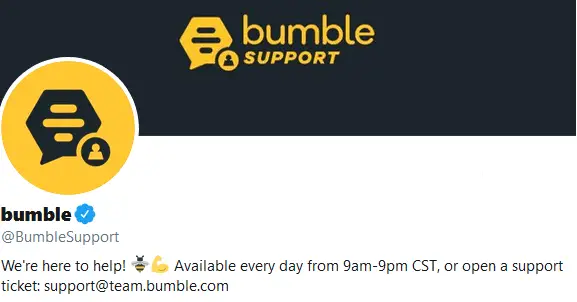 They explicitly ask you not to ask for support via their Instagram page. But if none of the above methods or channels work, maybe you can try it as a last resort.
Share your Bumble Success story
If for some reasons you feel the need of sharing your success story with Bumble, you can also do that by filling and submitting this form.
Contact Bumble By phone number
Bumble doesn't have a Support telephone number where you can speak to them directly, you have to contact them via the four methods we have outlined above. 
Although there is no public Support phone number, you can try to contact them via the four methods we share and then request a phone number from them where you can call Bumble Support.
Bumble Support too slow or not responsive
Also, Bumble Customer Support can be slow sometimes, so if you have any issues that need to be fixed fast, or you have a question you need an answer right now, you can also search our blog archives with the search bar above. 
We have more than 50 articles about Bumble, its features, and issues or bugs related to the app. 
Here you can find a very thorough FAQ about Bumble, or you can just use the search bar above to search for a specific question.
If you find that this information regarding contacting Bumble Support is not up-to-date, such as a link is not working, let us know in the comment section below and we will help you out and update the article accordingly.