When you think about trying out online dating, you might wonder if is online dating worth the effort or whether it really does work. Just like any new thing, there are those that swear by its success and those that think online dating is a waste of time. As with everything else in your life, only you can decide what fits your needs best.
In this blog post, I will list some reasons why you should and shouldn't give online dating a try so you could better answer if online dating is worth it or not.
I will also cover the benefits and the negatives of online dating and compare it with traditional dating forms. We will also cover if it is worth paying for online dating sites and apps.
Does online dating work?
The answer is yes and no. Online dating is not the same for everyone, so your view of whether it works or not depends on how successful you are. There are those that have tons of matches online, while others barely get anyone interested in them.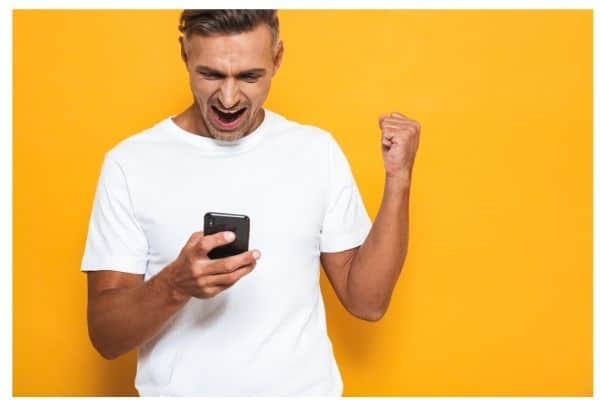 Online dating does work but just like anything else, you must put effort into making it work. If you just look around without trying to find anyone, you are wasting your time and the online dating sites' time because they would rather have someone that is at least putting forth effort into meeting people or finding a partner.
With that being said, let's move on to the next question.
How online dating is different from traditional dating?
Online dating vs traditional dating
There are a few differences between traditional dating and online dating. We can show these differences by highlighting the pros and cons of online dating:
Benefits of online dating
Here are some of the benefits of online dating you might want to consider:
1. Easy to start with low effort
Online dating can be done from the comfort of your home while keeping in touch with friends on social media or watching TV. You can get to know people without having to leave your room if you wanted to which woulf be the necessary first step of traditional dating.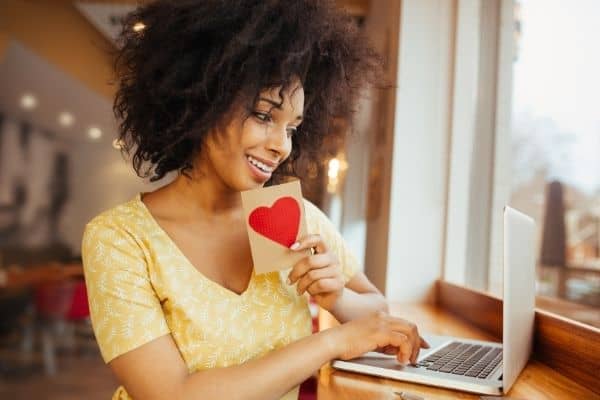 2. Better for introverts
So starting out with online dating takes away most of the pressure that comes with traditional dating. If you are someone that is shy or has anxiety when it comes to meeting new people, then this might be a good thing for you.
3. Bigger pool of potential dates
Online dating gives you a bigger pool of potential dates to choose from. In general, this is good because it gives you more options, but if the quality is not there then it can be very easy to get lost in all the choices.
So, if you don't want to limit yourself and really go for what you want, then online dating is the option that might just give you the perfect match.
4. You can be picky
One more thing that is different between online dating vs traditional dating is the fact that it is easier be in control of whom you meet and when.
You can filter out the people you don't like and you get to pick who you would like to meet based on their profiles or pictures. The other person doesn't have a say in it. This also means that online dating can be more time-efficient since you don't lose time going out on dates with someone you wouldn't be that interested in.
All in all, online dating dating is great as you can still do traditional dating while spending time and having fun on popular dating apps like Tinder or Bumble.
If you are single and looking, then it's a no-brainer that online dating is worth giving a shot, especially if you've been using traditional ways of meeting people in bars or clubs for most of your life.
If you are single and looking, then it's a no-brainer that online dating is worth giving a shot, especially if you've been using traditional ways of meeting people in bars or clubs for most of your life.
Negative aspects of online dating
There are also some negative aspects of online dating:
1. You have to scan through a lot of potential partners
Since you have a larger pool of people, it takes longer to find someone that matches up with your preferences. If you're picky and not active enough on the site, then you might end up waiting for a long time before finding someone that is worthy of your interest.
2. Lot of competition especially if you are a guy
Compared to women, men have it harder when it comes to online dating since there are more women than men on most online date sites and apps. This is especially true if you're targeting younger demographics. You might end up competing with hundreds or even thousands of guys for the attention of lot fewer women.
3. Not all profiles mean what they say
This is a fact that applies to both traditional and online dating. If you think that everyone is truthful on their profile, then you might be in for a few surprises.
There are people with fake profiles, people exaggerating their experiences or lying about what they want out of online daring. This is not necessarily something unique to online dating and happens in traditional dating as well, but you should be aware and keep your senses open when browsing profiles.
4. Online dating can take up a lot of time
It's very easy to get carried away online especially if you are active on more than one dating site. You might end up spending several hours each day just messaging people online without meeting anyone in person or doing anything else that is productive.
This can lead to online dating taking up too much time and cutting into your work, school, family or other responsibilities.
I know it can be hard to find time for online dating, so if this sounds like you, then online dating might not be worth the trouble.
Online dating isn't for everyone
You might find that online dating is not for you and that's fine. Some people just don't like the idea of meeting strangers online or worry about all the dangers that might come with it such as scams or identity theft.
No matter what kind of dating you prefer, online or traditional, just remember that it's very important to know who the other person is before making any commitments.
Is Online dating worth it for women?
Let's be more specific about online dating and mention some gender differences.. Is online dating worth it for women?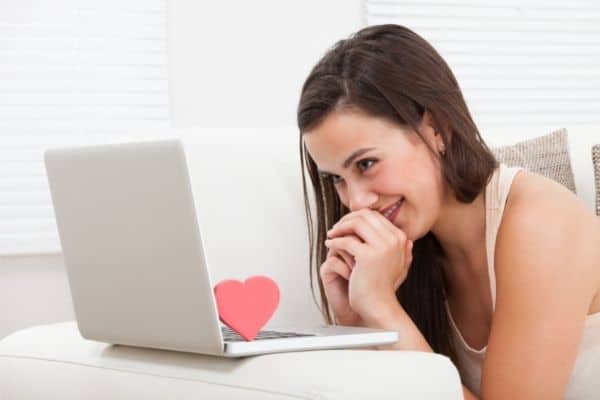 For women, online dating is definitely worth trying. The competition is lower since there are about 3 guys to every girl on most online dating apps.  If a girl is not too picky, then she can easily go on several dates each week and meet many people very quickly using online dating.
One thing that has to be mentioned is the question of safety for girls on online dating apps. On traditional dating, you can protect yourself by meeting them in public places and keeping all your valuables hidden. This is not the case with online dating. There is no way you can be 100% sure of someone's identity just by looking at their profile.
This means that if you're not careful, you could end up meeting people online who are dangerous or unsavory. You should take all the necessary precautions to stay safe when meeting new people, regardless of whether it is from online dating or traditional dating.
Is Online dating worth it for guys?
The answer is yes, online dating for men can be very beneficial. You get to meet more women than if you were just using traditional online dating as a form of meeting people.
Be mindful of online dating scams online just like you should keep an eye out for regular online scams. If something seems too good to be true, then it probably is.
Try online dating for yourself if you've never done so before and see how it works for you. There's no need to rush into things, give online or traditional dating
Is it worth paying for online dating sites and apps?
When you start out with online dating sites and apps you will have to decide if you want to sign up for premium plans and features that will give you better options and more features.
Whether or not it is worth signing up for online dating paid options is something you will have to decide for yourself.
It also depends on the specifics. For instance, you will get many benefits for the Tinder Plus Premium subscription, but Tinder Gold is not worth the extra money in most cases.
You can be absolutely successful and go on many dates without paying a single dime for any kind of premium subscription or feature.
It is more important to use the right openers, take nice profile pictures of yourself, use the right messaging tactics than spending a bunch of money on premium features.
How to start out with online dating?
So if you decide that online dating is worth it and you want to start out, here is some helpful online dating tips on it:
Create the best online dating profile that you can. Make your online profile stand out among all of the others online.
Make sure to pay attention to every detail about yourself, like hobbies and interests. The more details you give online dating sites about yourself, the better it will be for finding someone compatible with you.
Work on crafting good, reusable opening messages that can be sent to your matches.
Don't give up if online dating is not working for you at first or if not as many people are visiting your profile as you thought they would. It often takes a while before online dating sites start delivering good results and it helps to have some patience and persistence online.
Try out many dating sites and apps. There are many dating apps and sites nowadays. Find the one that suits you best and you will succeed sooner.
Enjoy the process of online dating. Even if you don't find your one, if you enjoy the online dating it will be worth it.
Conclusion – Does online dating work?
Online dating can be a very effective way to find people online. You can meet many women online if you want to, but make sure to do your due diligence online.
Always watch out for online dating scams online and practice online safety online as well as offline online.
If online dating is something you are interested in, then go ahead and try it out, sign up for some online dating apps and sites to see if you can get good results online or not.
FAQ – Is Online Dating good or band?
Is online dating a waste of time?
Online dating can be a waste of time if you do not put in the work it takes to make online dating actually worth it. If you don't put in the effort to make your profile attractive and stand out among other profiles, then online dating is probably going to be a waste of time for you.
Is online dating for losers?
No. According to online dating statistics, around 40% of all Americans have tried online dating, and that number is only growing larger online. If a significant portion of the population is trying online dating, then there must be something good going on.
What is the success rate of online dating?
There are no clear statistics on this, but it is safe to say that online dating can be very effective. If you do everything right, then online dating can work out great for you and help you find the person of your dreams.