There are many ways to find love, but online dating has become one of the most popular methods. Online dating can be seen as a way to meet someone with similar interests and values that you wouldn't have met otherwise.
Here are the top 10 online dating tips that will help you to become successful on online dating and reach your online dating goals whatever those are.
Tip 1.: Take quality photos of yourself
Maybe the most important online dating advice we can give you is to have attractive photos of yourself. It is not enough if you are attractive, your photos also have to be high-quality if you want to attract partners.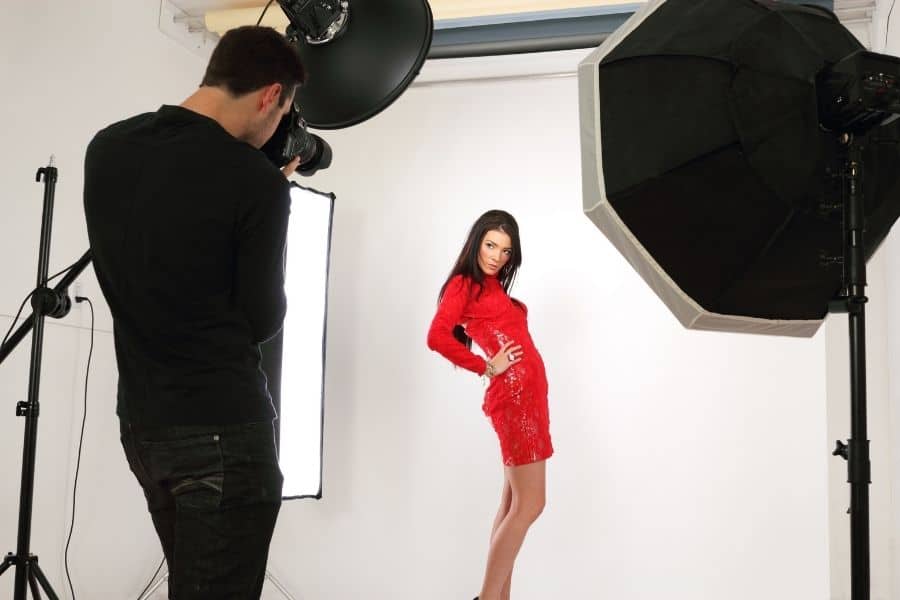 You should take photos of yourself in all possible poses with different backgrounds and life situations. If you don't have a DLSR camera, you can use a high-end smartphone but it might be worth paying for a professional photoshoot as well.
You can use different kinds of humorous pictures or just nice selfies, but the main thing is that your face should always appear clearly in them.
Don't forget your initial success of matching on apps like Tinder or Bumble will 99% depend on the quality of your profile pictures.
Tip 2.: Write a funny but informative online dating bio
Another very important online dating tip is to make sure your online dating profile bio sounds interesting and funny.
Being original also makes you stand out from the crowd so your potential partner or date can easily identify who you are.
Besides being easygoing and laid back, focus on important things like hobbies, favorite movies, and music as well as your values. These simple topics can help your future partner to get to know you better before the initial meeting.
Tip 3.: Don't always swipe right everyone
As opposed to common sense, it is not good online dating advice is to swipe right everyone. The algorithms of these online dating apps won't really like if you swipe everyone right. As an effect of this, you won't be shown to people who use the app more selectively.
Take the time to only swipe right and match with people who you are really interested in. The algorithm will reward you with a betterquality pool of potential matches who are more likely to be attractive to you.
Tip 4. Send opening messages as soon as you can
This dating app tip is especially important for guys. As soon as you match with someone, don't wait too long to send her an opening message. You can use canned openers to make this lot easier.
You can experiment with many online dating conversation starters and use the one that works the best for you. This way, you can just simply copy and paste the opening line and the game is on!
Tip 5. Set up and go one dates
Here is also a very essential piece of online dating advice: go on dates as soon as possible. Don't wait too long and spend weeks messaging each other before you decide to go down that road and actually meet someone IRL (in the real life).
There is a certain point when it doesn't make sense to keep the conversation online. Meet up with people you have matched with and see whether the chemistry is there or not.
Tip 6. Block people who waste your time
Another online dating tip for both women and men is to simply block people who are being offensive or inappropriate. If you feel like someone is not nice or he or she is sending you messages that make you uncomfortable, don't hesitate to block them.
This way you will get rid of them and also protect yourself from emotional and psychological harm and focus on potential partners who are more likely to be of your interest.
Tip 7. Be mindful of scammers and bots
This online dating advice applies for both girls and guys: never send money or give out any personal information unless it's someone you've met in person!
Scammers love to take advantage of people who are new to online dating so be very careful and protect yourself.
Unfortunately, there is a separate industry that focuses on online dating scams so you will need to be super careful. Never give out your bank account details or any other personal information to online daters who you haven't met in person.
Online dating tip 8. Try out many dating apps and sites
One of the benefits of online dating is the vast amount of online dating apps and sites that are available.
There are literally hundreds of dating apps today but not all are equally good for everyone. Some are actually better than others because the quality of their users is much higher. Be picky and choose only those apps that fit your needs best!
If you don't find success with the most popular dating apps like Tinder, Bumble, or Hinge, you can find traditional ones like Match.com or OKCupid that might work better for you, especially if you are older.
You can also try niche dating apps and sites like Christian dating apps, dating apps for specific races, location-based apps and so on.
Datin app tip 9. If it makes sense, pay for premium features
Although you can start out and be successful with online dating without paying a dime, if it makes sense, you should consider investing in premium features.
Premium features can be very helpful because they can give you more visibility, use dating apps without annoying ads, or you can get rid of the limited number of swipes per day.
But just keep in mind that you don't have to pay for premium features if it doesn't make sense financially. Online dating can be done for absolutely free.
Everyone has a different budget, so do some research and find out what suits your needs best.
Final online dating advice: Tip 10. Online dating is a numbers game so don't give up fast
The last online dating tip is also essential: don't give up too fast on online dating or any dating apps.
You might have a few bad dates or perhaps the online dating experience hasn't been great so far, but that doesn't mean you should stop trying. Just try again with other people and continue to hone your online dating skills until you are finally successful! Online dating is worth it if you learn how to be successful with it.
Don't forget, there are millions of people on online dating sites so you just have to be perseverant and keep trying until you find the perfect person for you.