Online dating is worth trying out as it is a great way to meet new people and find a romantic partner. However, there are some safety concerns associated with online dating that you should be aware of.
In this guide, we are going to explain if online dating is safe, and share our top 12 online dating safety tips and techniques that you can do to keep yourself safe when you are dating online.
Is online dating safe in general?
Yes, it is completely safe to use dating sites like Tinder, Bumble, or traditional dating websites like OkCupid or Match.com to meet new people. Online dating has many pros and cons that you should keep in mind.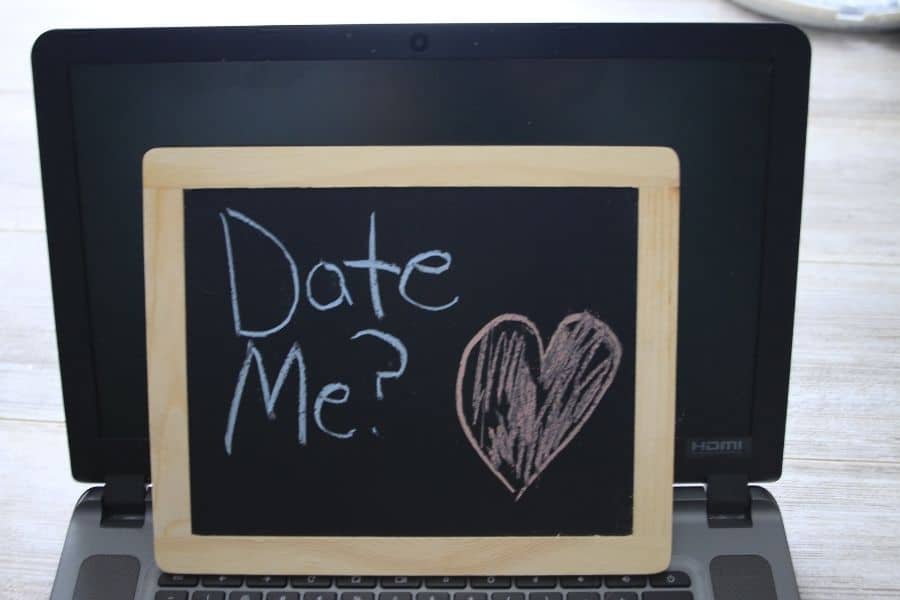 One of the cons is the safety concerns that you need to deal with in order to make sure you don't get hurt while using online dating websites and apps.
We have a separate article where we dived deep into the risks and dangers of online dating, so make sure to check it out if you are interested in details.
Online dating safety tips
Now, we are going to focus on the specifics of how you can keep yourself safe when you are using an online dating app or site. We are going to break down these online dating safety tips into three main areas:
how to keep your online dating profile safe
Keep yourself safe when chatting on an online dating app
Stay safe on an online dating date
At the end of this guide, we are also going to share some other online dating safety best practices and answer some frequently asked questions related to online dating safety.
Keep safe your online dating profile
If you want to keep safe when you use online dating, the first thing you have to make sure is that your online dating profile is safe. Here are some safety tips to follow:
1. Keep your profile to yourself and don't post any personal identifying information
Adding identifying information to your profile, like your address or place of work, is a terrible idea.
Make sure to keep your full name and any other personal information you have out of the public eye. So don't share personal information such as phone numbers, IDs, or pictures that can easily identify you in public or social media.
The same goes for pictures that show your address or place of work, don't put these kinds of pictures on your profile. You can use pictures where you are not showing anything identifiable about yourself, so no one will know where you live.
2. Make sure you use a strong password for your online dating account
Another thing that you have to be careful about is the password you are using for your online dating account. Make sure to use a strong password, not one that other people might easily break, and change it if necessary.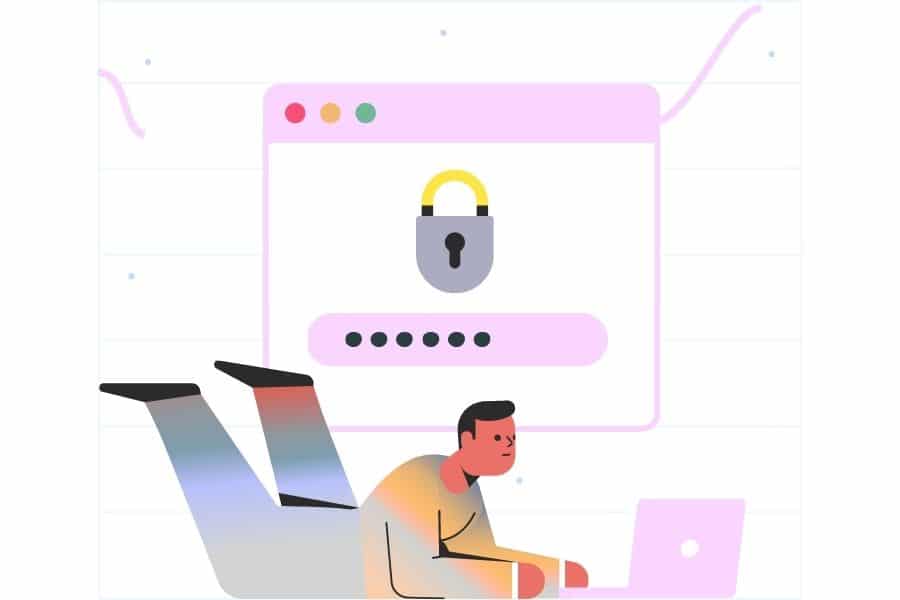 If you use a weak password, frauds can break your account and use it to take over your online identity. This can lead to painful consequences like identity theft, frauds taking over your other accounts, or people sending malicious links through email or social media.
Keep your online dating conversations safe
Once you have matched with someone, you should start chatting with them. But just because they have a cute profile, doesn't mean there is a real person behind the profile
So what can you do in order to keep your chats safe? Keep these online dating safety tips in mind:
3. Don't share any identifying information
If someone asks you for personal information, even though it seems like they are who they say they are, don't share if you haven't met them in person.
4. Don't share your contact information until you are sure they are safe to chat with
Before you give out your contact information like a social media account, make sure that the person is who they say they are.
5. Don't send money to people you haven't met offline
If someone you haven't met in person asks for money or tries to get you to send them any kind of payment, don't do it.
One of the biggest online dating scams out there is to have someone ask for money for any reason.
Just stop the conversation if you feel they are trying to take advantage of you financially or report them immediately after that.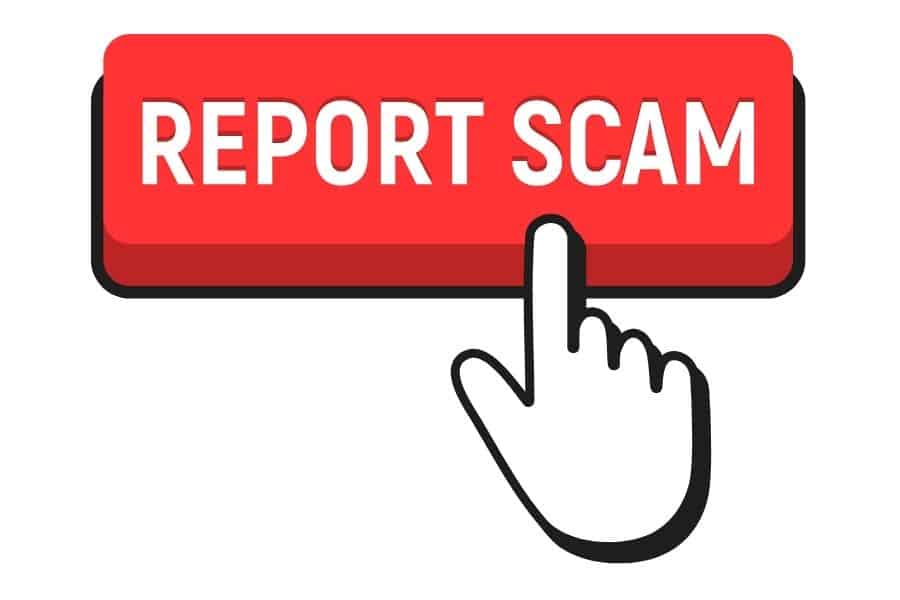 6. Don't send nudes in online dating conversations
Nude pictures are usually not safe to share with people you don't know well enough. If someone asks for them or tries to pressure you into sending them, block that person and report them if necessary. They might take your nude photo and bribe you for money.
Make sure you are safe when you meet up with online dates
If the conversation goes well, you should set up a date with your online match. Here you can still make some safety checks before you would meet up with them offline.
7. Run a Google search
If the person you are talking with is who they say they are, you should be able to find their name or profile on Google. If you can't find any information about them on Google, that might indicate that they're not who they say they are.
You can also find information on sexual offenders on certain databases. If you want to take things a step further, you can also do a background check on them.
8. Check the person's social accounts
If they have accounts on social media, you can find various ways to help determine if they are who they say they are, such as:
Look for their profile picture and see if the same image appears elsewhere.
Check to see what your match's friends look like. Do these friends seem to be real profile and appear trustworthy?
Do you have mutual friends on social media?
You can also use reverse phone number lookup to find out if the phone number that they are using is real.
Safety tips for online dates
Even if you went through all the steps we discussed above, even real people can turn out to be different in real life compared to how they behaved on the online dating apps.
So make sure to consider the following tips related to online dating dates:
9. Meet the first time in public
If you're going to meet someone in person, make sure it's somewhere public. A lot of people meeting strangers for the first time might meet in a coffee shop or a pub, so if something happens, there are other people around who can help you out if things get out of your control.
10. Don't be afraid to leave if something is off
If you feel the other person is acting unnaturally, or if something feels wrong, trust your instincts. Don't be afraid to leave right away. It's better to miss out on a date than to put yourself in danger.
Other tips to keep online dating safe
There are some other online dating safety best practices you should keep in mind.
11. Use an online dating app that is safe and not a scam
Only use online dating websites that are legitimate. You can check online reviews of the websites you are considering to see if they are safe.
If you want to be on the safe side, use popular dating apps and sites like Bumble Tinder, Hinge, OkCupid, Match.com, eHarmony, etc.
12. Get to know the safety features of the online dating app you use
As most of these popular online dating apps have safety features that help protect you from online dating scams.
Also, the chance of matching with fake or bot profiles is minimal because there are so many users on these apps so the chances of being scammed is especially low.