It is indeed possible you would want the person you're in a relationship with to have the same beliefs. It is pretty hard to meet people at bars and restaurants nowadays. The best way to meet people is through dating apps and a good faith-based app is Christina Mingle.
What is Christian Mingle?
Christian Mingle is a faith-based app where you can find a serious relationship. It is definitely not a place for those looking for hookups. In fact, the profiles will tell you that all the members here are looking for true love.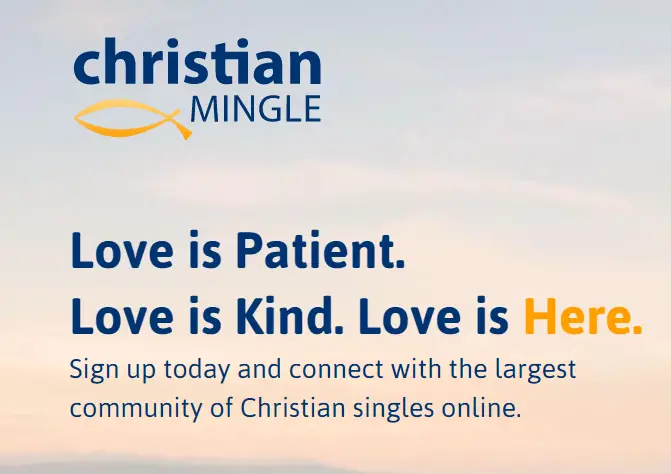 How does Christian Mingle work?
It is easy to know what you are getting yourself into when you join Christian Mingle because it is absolutely free. After joining, you can create a profile, upload photos of yourself, and check out all the other members there. Of course, you can do what you've been waiting for and that is to like or favourite the other people there.
It is important to take your time and fill out your profile so that other members can get to know more about you and they would decide right away whether they would like you or not since it is not always about looks. You can find out your daily matches by going to your Inbox.
There is even a 'Search feature to find members.
How much does Christian Mingle cost?
While it may be free to browse Christian Mingle, you will need to pay $49.99 per month to access other features such as being able to send messages to your crushes. Surely, that is what you would want to do if you want to take your relationship to the next level.
Another benefit of the paid membership is being able to see who viewed your profile so you can either like that person back or send that person a message.
There is the option to choose a shorter membership but it is more expensive. The three-month membership actually costs $34.99 per month while the 6-year membership costs $24.99 per month.
Any membership would give you the benefit of getting receipts so you will have a record of all the messages that you sent to other members as there will come a time when you would want to go back to that.
Perhaps, the best part about being a paid member is you can start a conversation with anyone there whether that person is a paying member or using the free version. Besides, even those who are using the free version can still respond to your messages.
As a result, it is a win-win situation for both of you as long as you don't send the same message to everyone as it would be better to be a bit enticing so that they would reply.
Is Christian Mingle worth it?
Due to the dozens of success stories of married couples who met on Christian Mingle, it would be safe to say that this dating app is indeed worth it. If you are interested to find a kind person that you would want to spend the rest of your life with then you should join Christian Mingle.
We all know how everyone has their own fair share of dating app horror stories but you will change your mind about giving up when you come across Christian Mingle.
Another mind-boggling fact is the number of members on this website grew to over 10 million. Also, it has gotten tons of positive reviews on Google Play from people who downloaded it in the past. After all, there is a pretty low chance that you will encounter someone you would want to report or block on this dating app since you share the same religious beliefs.
Christian Mingle Movie
Not all dating apps can claim that they have a movie based on them. Believe it or not, Christian Mingle does and it stars none other than Lacey Chabert of 'Mean Girls' fame. The story is about a girl who joins a dating app with the hopes of finding her true love. The movie has gotten a lot of favorable reviews on the Internet Movie Database but there has been no talk of a sequel being made.