There are several dating sites and applications flooding the internet. Christian Mingle and EHarmony are among the top dating sites. Don't know which one to use? You have landed on the right page. Here we will do a small faceoff between the two, and reading might give you the help you need! Read on to know more.
Christian Mingle Overview
As you can understand from the name of this application, this site is straightforwardly enlightening you about its religious affiliation. The Christian Mingle is more faith-based than other dating sites and applications. It has millions of users across the globe and is popular with people who share the same values and beliefs.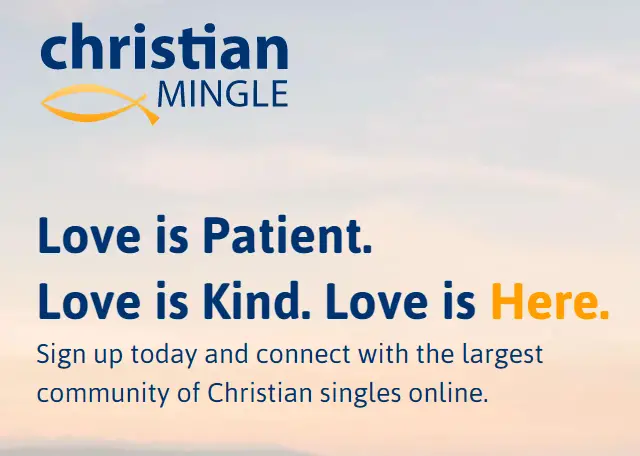 In short, this application is a popular dating site solely built for Christians.
Spark Networks launched it in 2001. Now, it has over 16 million active users. It was primarily built for God-centered individuals to find the commitment and love of their lives without compromising their values and beliefs.
This platform is for both genders but focuses on the Christian demographics, as you have probably guessed it from its name. Furthermore, there is a point to be noted that this application is not for same-sex couples.
Pros
It has a pretty strictly verification system to ensure if the users are legitimate.
Accessible on mobiles
It gives you daily suggestions
It lets you go through photos on other profile
Cons
Users using it for free can't send or receive messages from other people
It has no extra bunch of features
EHarmony Overview
EHarmony is one of the world's top online dating platforms. It is popular among individuals new to online dating sites or individuals who tend to be a bit hesitant about online dating.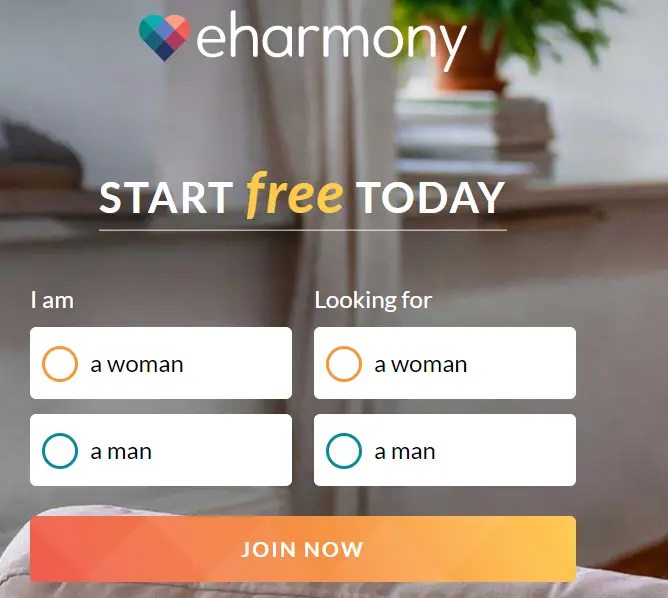 EHarmony had an increment of over 2.8 million active users in a year. However, this site is not that crowded like the other applications, which is a pleasant experience.
This is a great application that initiates a personality assessment and matches you with individuals sharing similar values and interests.
This application is open and suitable to all denominations allows same-sex couples. It is what makes it so embracing.
Pros
The majority of the users are serious daters
Enhanced algorithm and matchmaking system
Numerous positive reviews
Initiates in-depth quiz to find your compatible partner
Cons
The premium plan is pretty expensive
Limited free membership
Lacks options for communication mode
EHarmony VS Christian Mingle: Faceoff
Quality of Profiles
Christian mingle has a pretty mature approach to dating does not rely on a bunch of questions to find your partner. But, it somehow lacks that space for detailed and robust information but does cover the parameters which they feel evident such as
The general address
Picture
Religion
Information about your career
Also, you are more likely to find some answers to some questions that are specifically posted to provide you with more insights into their personality and character.
While EHarmony takes the other way round and follows another approach to dating. As you know, this service boasts about its quality matches, so each profile on this platform shares a lot of information! To make the best out of it, they put up aspects such as –
Both physical and emotional intimacy
Conscientiousness
Romance
Intellect
Religious, social, and relationship values
Exclusivity
Features
Every application uses a specific set of features that make them unique. This applies to both Christian Mingle and EHarmony.
Christian Mingle uses a different method to help you find your partner. Over the procedures, it makes you a secret admirer of someone.
While EHarmony offers you the satisfaction, Christian Mingle fails to offer you. If you are not satisfied, you get three months free.
Not only that, there are other differences as well, which are listed down below –
You will be allowed anonymous browsing when you sign up for a paid membership with Christian Mingle. However, this does not happen with EHarmony.
EHarmony provides you profile check free of cost, where a team member will personally review your profile. You cannot find this feature on Christian Mingle.
Christian Mingle has comparatively less information based on the individual based on the information. While EHarmony gives a lot of information to give people a better insight into your personality and values.
Video Dating has been recently added to EHarmony, and this feature cannot be traced anywhere near Christian Mingle.
Both of these sites have the same swiping left-right feature. This feature has used an expression of interest to profiles. This feature is more Tinder-ish but is pretty focused and less superficial.
Christian Mingle gives you the absolute right to navigate the search bar yourself. It's more like DIY-dating. But, EHarmony follows a more guided communication function, and this, of course, plays a more significant role in finding your compatible partner.
It is up to your choice, which you find more easy-going.
Price
This is where the competition gets interesting, because both the sites offer free and paid services. Free services are limited. To unlock all its features, you have to upgrade to paid memberships.
Christian mingle offers you a three-month plan for $24.99 a month, and six-month plan for $22.99 every month, and a yearly plan for $12.99 each month.
While harmony offers a six-month package for $55.90 each month, yearly plan for $35.90 every month, and a two-year plan for $25.90 per month.
You may apply for any of these plans. However, Christian Mingle is a bit cheap compared to EHarmony. If you are hesitant about committing financially with these platforms, go for Christian Mingle.
Women / Men Pool
According to the research, the Christian Mingle is more likely to use marriage-minded Christians. And this attracts women who are pretty serious about their relationships and beliefs.
Here, women have outnumbered men. Hence, there is a chance for you to work out the odds in your favor.
The same happens in EHarmony as well. Yes, here also, women have outnumbered men. According to records, EHarmony has over 15,500,000 active members, and 47% of them are men, while the rest, 53%, are women.
EHarmony is superior to Christian Mingle, and you can find people from every religion. In comparison, Christian Mingle is only focused on Christian demographics.
Cristian Mingle VS EHarmony: Stand out Features
There are no stand-out features between them, but I would be happy to point some facts out.
Video Date
EHarmony's newly added video date feature has added up a bit spice in the dating world. If you and your date live across cities, this feature gives you the chance to see each other virtually! This feature lacks Christian Mingle, so you need to figure it out.
Users of All Religions
Another fact that makes it relatively superior to Christian Mingle is usability. But, as we said before, Christian Mingle is more into Christ-devoted people or Christians. Its name makes it pretty clear.
But, all EHarmony cares about you finding your compatible partner so that you guys can have a better future together. It is where EHarmony proves its usability.
Support
The support of EHarmony is pretty decent. Yes, it is evident that EHarmony is relatively pricy compared to Christian Mingle, but its support policy is one of its kind.
After you have engaged with them financially and feel dissatisfied with the result, reporting the problem will give another three months of free access.
Long story cut short, and the choice is yours! If you are looking forward to spending the rest of your life with a faith-based person, Christian Mingle is for you.
But if you intend to find someone much more compatible with you, EHarmony is the place. The choice is yours!