eHarmony is one of the oldest and most popular online dating websites for men and women interested in a serious relationship. The dating website was founded in 2000, and more than two million people have found partners on this website. The website is popular for its well-designed interface.
What is eHarmony?
eHarmony remains one of the largest dating websites for individuals interested in long-term relationships. While there are a large number of dating websites, many of these websites have people interested in casual relationships.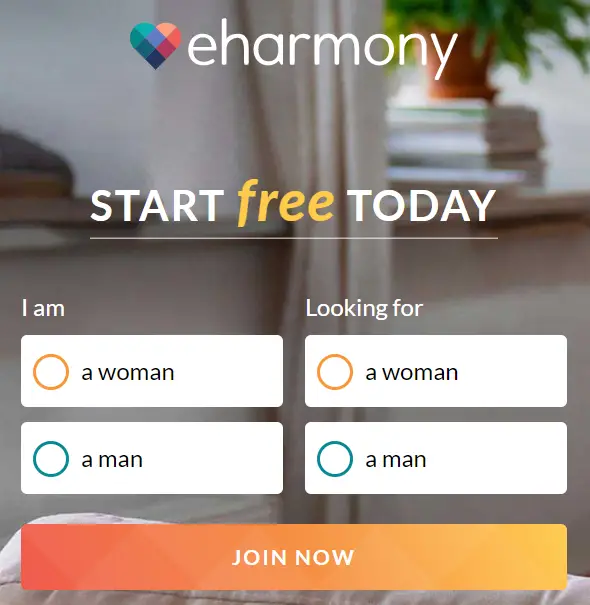 So men and women interested in serious relationships do not want to waste their time interacting with people who are only interested in short-term affairs. So compared to other dating websites, eHarmony has a far more rigorous screening procedure to ensure that only those who are serious will be listed and are able to find suitable matches.
The number of men registered at eHarmony is slightly higher than the women members. Members can access the website on their app as well as desktop. The excellent user interface which is easy to use, is another of the reasons for the popularity of eHarmony.
Now video dating is also incorporated in the eHarmony website. The age of a majority of members is between the late twenties to early fifties.
How does eHarmony work?
Compared to other dating websites, creating a profile at eHarmony is more time-consuming, typically 20-30 minutes are required for registration. Users can save some of the time they spend by using their Facebook profiles. Most of the time taken for registration is spent taking a compatibility quiz so that the most relevant matches are shown.
Paid members will be able to view photos of the matching members, send messages and interact with any member they are interested in. Free members can respond to the first message free, find out who has viewed their profile, get details of matching members without their profile
Using their extensive experience in running the dating website for more than twenty years, eHarmony has developed a sophisticated matching system, so that the member will only be shown relevant profiles based on his or her personal preferences.
eHarmony is very efficient in removing fake profiles so that members do not waste their time. Members can provide detailed information about themselves including location, occupation, height, languages, lifestyle, hobbies, religion, entertainment preferences, personal likes and dislikes in their profile, to find better matches.
Since many people, especially men move too quickly in sending messages, which can create the wrong impression, eHarmony has a guided communication process.
How much does eHarmony cost?
While any person can create a profile on eHarmony for free, free members can only receive the first message for free. Due to its premium features and better design, subscription to eHarmony is more expensive compared to most other dating websites.
The number of matches which a person will get depends to some extent on the member's profile, young and good looking women, rich men will find it easy to get matches, so they can subscribe for a shorter period of time of six months.
The monthly subscription for the six-month Premium Light package is $65.90 which can be paid in up to 4 installments depending on the convenience of the user. The premium light package will automatically renew as Premium Plus for one year.
The premium plus package for one year will cost $45.90 monthly and again the members can either pay the entire amount upfront or split the payment into up to four installments. The 24-month Premium Extra package has the cheapest monthly rate of $35.90, and again members have the option to split the payment into two to four installments. Like other dating websites, eHarmony also revises the rates for its packages periodically.
Is eHarmony legit and worth paying for?
eHarmony is one of the most reputed online dating websites, so it is legitimate. Both men and women interested in marriage and long-term relationships usually find a paid membership of the website worthwhile.
Individuals who do not wish to pay for a membership can register for a free trial to check its features, though photos may not be visible.
Realizing that the majority members have more free time on weekends, eHarmony also has free communication weekends, where free members can send unlimited messages to other members.