Catholic Singles app focuses on faith-based dates. You will find it your cup of tea if you look for a serious relationship or friendship centered around religious values. Take a look at the following Catholic Singles review for more information.
What is Catholic Singles, how does it work?
Catholic Singles is a dating site based on religious beliefs. It brings together people of the same faith and encourages the creation of long-lasting relationships driven by Catholic values. If you look for a dating-for-fun online community, this app will fail to meet your expectations.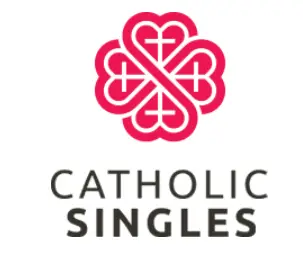 So how does Catholic Singles work? Before beginning the sign-up, make sure you are a devout Catholic and your life revolves around faith. If you are not a hardline believer and consider faith unimportant for a relationship, you may find this app uninteresting.
The sign-up procedure is fairly easy, yet it takes some time to complete the profile information. You will have to upload a photo and answer a variety of questions related to your personal habits, background and religious views. The potential matches will see this information and decide whether or not to approach you.
The search function is pretty straightforward and helps to find matches based on your preferences fast. You can save the profiles you liked and get back to them later. A nice feature of this app is the photo wall which is a feed of new photos that members upload in real-time.
The messaging part if a bit tricky if you are on a free trial. If you navigate the app from a free account, you won't be able to send and respond to messages. For a more insightful experience, make sure to get a premium membership. The chats have an expiration date, but you can keep a favorite chat open for longer by investing a sum of money.
Catholic Singles Pros and Cons
The main advantage of this application is the ability to engage with a large Catholic community. You will have the chance to connect with people who share the same values and religious beliefs.
If you look for a serious relationship guided by Catholic principles, this app is your perfect choice. The immense pool of members increases your chance of finding a soul mate. The ample questionnaires help to reveal deeper knowledge about members, which is essential for a site that promotes long-lasting and faith-based relationships.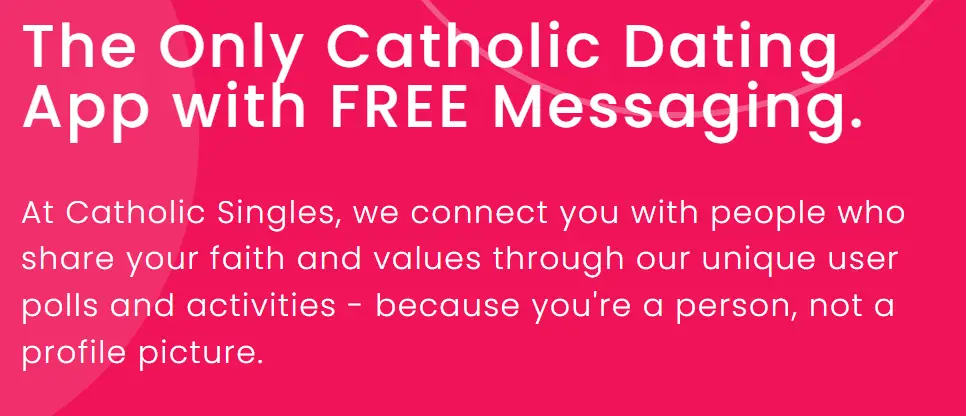 You will find the app really easy to navigate and take delight in the app's user-friendly messenger. As of cons, if you don't consider faith important for a relationship, you will most likely be rejected by the members you hit on.
Also, it may be hard for you to find someone in rural areas and small towns. The majority of members are located in big cities. If you use a free account, there is no way you can interact with other app users.
Is Catholic Singles Free? Does It have a free trial?
The app does have a free trial that allows you to test its functionality and browse through the profiles of other members. With a free trial account, you can fill out your profile information, upload photos, and receive messages from premium users.
However, you are limited in terms of sending and responding to messages. This makes it impossible for you to get to know closer any of app members. And with that to build friendship bonds and a serious relationship. To get access to all communication perks, activate the premium membership.
How much does Catholic Singles cost?
The app has three paid packages. If you hope to find a soul mate fast, you can embark on the 1-month plan which costs $29.99. If you want to find friends in the Catholic community and interact with them on daily basis, you can get a longer membership. For 6 months, you will have to pay $12.99 per month. The one-year package costs $119.88, or put in monthly perspective – $9.99.
Catholic Singles Reviews: Is Catholic Singles worth it?
While Catholic Singles isn't among the cheapest dating apps, most of Catholic Singles reviews consider it worth every penny. The premium membership gives you access to a huge community of Catholic singles and unlocks features that help you find a match easier. If you want just to see what the app is about, you can use a free account.