Asian dating is one of the most popular types of online dating, and it's no wonder why. Asian singles come from all corners of the globe and can be found in different countries. So, whether you're looking for someone from your home country or you want to explore dating someone from a new and exciting culture, Asian dating is a great way to do just that.
AsianDating.com is one of the largest Asian dating websites out there, and it's been around for several years. This website has a vast pool of Asian singles, so you're sure to find someone who shares your interests and values. AsianDating.com also has a pretty good reputation, so you can rest assured that you'll be safe using this website.
What is Asian Dating, how does it work?
The signup process
Asian Dating does not require you to fill out your profile right away, which is convenient. Surprisingly, it only took us five minutes to sign up for Asiandating.com using our Facebook account. You may either register using your existing Facebook profile or provide essential information.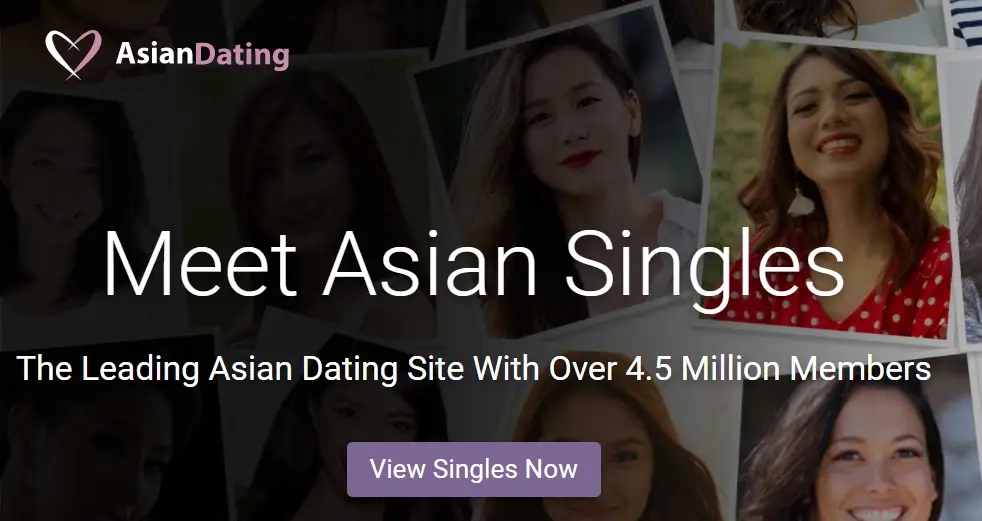 We do like this feature because we want to see the site before deciding whether or not we want to invest the time into filling out our profiles. Why bother to complete it if the site isn't suitable for you?
If you choose to join Asiandating.com through Facebook, be sure to read the terms of service and privacy policy thoroughly before clicking "submit." Because we generally desire to complete things independently, it is entirely up to you. The site will not automatically post to Facebook if you want to save time during the sign-up process, so don't worry about that.
Is there a lot of great, high-quality matches on this site?
When we initially went to Asian Dating, we noticed numerous ladies from Cambodia and the Philippines. As usual, we were the victim of user error. When we entered our match criteria (which we neglected to set during sign-up) after going in, we were given a lot of high-quality alternatives in our area. So, take this as a suggestion for when you're browsing the site…make sure to establish your match criteria before determining whether or not the site is suitable for you.
Regarding what people appeared to be looking for on Asiandating.com, more individuals than usual appeared to be seeking something serious. Almost all of the international dating profiles we looked at were searching for a long-term relationship, in some cases, marriage.
The profiles in the United States had a reasonable balance of everything. There were those searching for a serious relationship, others for anything casual, and still others just looking to have fun. This site will provide you with a healthy mix of everything, whether you're searching for something serious or nothing at all.
Overall, we're pleased with the quality of the matches accessible on Asiandating.com. Fortunately, you don't have to take our word for it. Start browsing the site for yourself and seeing all of the matches in your area or around the world.
Is it simple to navigate around the site?
Overall, we found the site to be pretty simple to use. We liked some things and a few areas where improvement would be beneficial.
To put it another way, there are many search features on the site. They have a starting section, an appearance section, a lifestyle section, background and cultural views area, and a space where you can fill out your personal information.
You could spend a lot of time filling out your Asiandating.com profile, which is fantastic if you're looking for someone who clicks with you. The more information you can acquire about someone, the better you'll be able to determine whether or not they are worth your time.
Are there any outstanding features?
Asiandating.com offers three membership levels, as shown in the table below. Your free Asiandating.com membership is called Standard, and it is followed by Gold and Platinum, which are paid memberships.
You may respond to paid member's messages for free as a free member of Asian Dating, which you won't find on most sites. As a free member of Asian Dating, you have the option of replying to paid members' communications for free.
This is a massive benefit for paid users and free members. Even if you never get a paid account, you may interact with people who contact you. You won't be able to message the individuals you wish to, but you will reply.
As you go through the membership levels, you acquire more rights. You get full messaging capabilities and the ability to hide your profile and browse anonymously with Gold membership. With a Platinum membership, Asian Dating offers a variety of options for increasing exposure among other members.
We feel that the Gold membership is sufficient in and of itself, but for a few dollars more (as you'll see in the pricing section), it may be worth obtaining the extra features offered as a platinum member.
Asian Dating Pros and Cons
Pros:
Conversational translation tools simplify non-Asian users' interaction with each other.
Free search tools with more advanced filters, such as gender and precise location, are available.
Free Members can reply to messages from other premium members, so Asian women on mostly free accounts typically respond immediately.
Cons:
Users have reported being approached by fraudsters using female accounts to solicit money. Admins remove users who post outbound links and delete them.
Users have reported seeing fraudulent profiles with images taken from the internet. They may be quickly blocked or deleted by reporting them as scams.
Only Android users will have access to the application; iOS device users will not use it.
Is Asian Dating Free? Does It have a free trial?
You'll have access to all of the same features as a free membership; for example, you can create your profile, search and browse for other members, read through their profiles and look at their photographs. During your trial, you may only view a person's main profile picture in its entirety.
There are a few more features that the Asiandating.com free trial does not include, but nothing major that will prevent you from evaluating the website. Remember, free trial accounts are generally used to provide you with an inside look at a site for you to decide whether or not you wish to upgrade to a paid membership.
The ability to respond to messages while on a free trial with Asiandating.com is a considerable benefit. Even if you don't intend on upgrading to a paid plan, it's enough reason on its own to create an account and upload some photos.
Hence, premium members may message you, and you'll be able to reply for free. You won't be able to start any conversations with people you like without upgrading, but at least you'll have another hook in the water if someone unique messages you.
How much does Asian Dating cost?
Asiandating.com costs $10 a month for the Gold membership, while the Platinum membership is $12.50 a month, which is still considerably less than most websites on the internet. It is generally less expensive or less costly than niche dating sites.
Moreover, the annual Platinum Membership costs $149.99, whereas the Gold Membership for 12 months was priced at $119.98.
Asian Dating Review: Is Asian Dating worth it?
Asian Dating is worth it because you can try a free trial before you commit to the service. This way, you can decide if Asian Dating is the right online dating site for you. Asian Dating has many features that make it easy to connect with other singles.
Asian Dating also makes it easy to find matches based on your interests. Plus, Asian Dating is one of the most affordable online dating sites out there. So, if you're looking for an affordable and convenient online dating site, Asian Dating is a great choice.