Online dating has given access to people from all over the world to find partners. This had opened an avenue to different online dating sites and apps to cater to the needs of people. Each site has something to offer. Zoosk has the strength that sets it apart from other dating sites.
What is Zoosk?
Zoosk is an online dating service. This site is available in 25 languages in 80 countries all over the world. In December 2007, it is one of the Facebook applications. Zoosk has 3.8 million unique visitors every month. The fun environment of the dating site is what makes it attractive to its users who seek casual and deep relationships.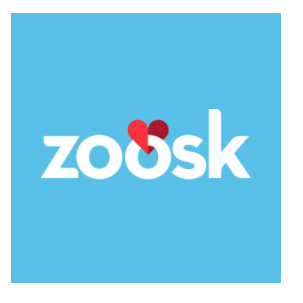 Zoosk has plenty of users so it can provide real-time matches. The number of users in the app and website makes it possible to have plenty of choices on different kinds of relationships that you want.
Zoosk hast the easiest way to sign up and create a profile. It does not take very long to create a profile, especially through Facebook. When finding a match in Zoosk, you do not need a complete profile. Users however are encouraged to complete their profiles because the ones with complete profiles are given more attention.
Zoosk was named as one of the 5000 fastest-growing companies in America in 2014. It ranked 1660 on the list. It was founded by Shayan Zadeh and Alex Mehr and they were the former CEOs. They were both Iranian immigrants and met when they were undergraduates.
When the company was losing money, they decided to have a paid subscription for a member to send a message to another one. Sparks Networks SE announced a deal to acquire Zoosk on March 01, 2019. The deal and acquisition were finalized on July 01, 2019.
How does Zoosk work?
Using Zoosk is one of the pleasant experiences of those who are seeking love online. When setting up a profile with Zoosk, you can log in using either Facebook or Google account and you can easily sign up. The service will then ask questions such as gender, partner preference, birthday, and zip code.
After setting up your password and basic information, you will be asked about your body type, if you have children, educational level, and ethnicity. You will also be asked about your height, religion, and if you are a smoker. If you linked the account with your Google and Facebook, your profile picture from either of these accounts will be imported to Zoosk.
You can later further enhance your profile by adding more information about yourself and the ideal profile of the person you want to date. By using Behavioral Matchmaking and algorithm, Zoosks can provide a better match for them. It considers your activities on the site such as messaging, winking, liking, for you to be recommended of a match.
Zoosk does not have a long questionnaire, it has a modern design, and profiles are verified. There are three ways to verify your profile, by photo, phone number, or Twitter. If you select photo verification, you will be prompted to follow certain instructions.
You will need to hold your smartphone at arm's length and follow some instructions such as turning your head to the left and the right. You will be doing this while recording a video. This will then be reviewed by administrators to make sure that your video and profile picture looks the same.
If the matches set by Zoosk are too many for you to choose from, you can broaden your match. You can be more specific on every aspect of a partner you are looking for. Specifying the profile you want will not hinder you in looking for a match as there is always someone for everyone.
How much does Zoosk cost?
Payments and subscription
Free Basic Payment: $0
3-month membership: $19.98/month
6-month membership: $ 12.49/month
In Zoosk, you can also use coins to send different kinds of gifts. Gifts such as roses, bouquets, and even chocolate-covered strawberries can be sent. You can also use coins to highlight your profile during searches or send special emails. Coins are used to amplify what you can do to find a match in Zoosk.
Buying coins are optional and here are the prices:
180 Zoosk coins: $19.95
480 Zoosk coins: $39.95
1800 Zoosk coins: $99.95
Is Zoosk legit and worth paying for it?
Dating sites would continue to exist. Zoosk would be the same. The good thing about Zoosk is how they verify the profile of the person. Zoosk is a good site if you are looking for a relationship that is more than a hookup.
With 40 million users to boost, not all of these profiles are verified. Even for verified profiles, some can be suspicious. The reason for this is the advancement of technology where even the face in videos can also be faked.
Zoosk also has inactive members on its sites. It is difficult to remove a subscription on Zoosk because they offer a few months of free subscription so you would not cancel. This offering is the reason why there are a lot of inactive members.
Subscription to Zoosk might be worth it. There are success stories from the internet on couples who had met online. It is just like any other online dating, you can get lucky and meet the person you will be forever with.