If you are over 50 years old, you would think twice about going out there and dating someone half of your age. Thankfully, there are dating websites that would allow you to match with someone your age. One of the most notable ones is Silver Singles.
What is Silver Singles?
Silver Singles is a dating website for people over the age of 50 who are looking for a serious long-term relationship. It is different from other dating websites in a way that it does not match other members based on location.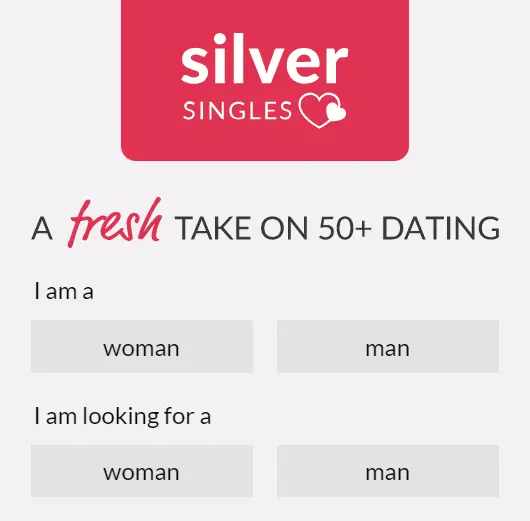 It matches members based on personality tests that will make you take the moment you try and sign up.
From viewing the profile of other members there alone on a free account, you will already know a lot about that person if they choose to fill up their profile in a big way. Among the information you can know about that person would include education and hobbies.
Unfortunately, the profile picture so you would not really have a clear idea of what that person looks like until you upgrade to a premium account.
How does Silver Singles work?
The moment you sign up for Silver Singles, you will immediately take a personality test where you have to answer a bunch of questions. Don't worry though because there are no right or wrong answers when it comes to answering those questions as Silver Singles will use your answers to match you with other singles.
Since this is a dating website for people over the age of 50, you won't experience the problems that are involved with matching up with young people since young ones may be after something else and not a long-term relationship.
Silver Singles membership costs $27.95 to $49,95 per month and that amount can get lower or even higher depending on the length of the membership. Of course, the longer the membership is then the lesser you will pay and by the time you sign up for a paid membership, you will more or less have an idea of the people you will have a conversation with.
The moment you put down your credit card information and confirm yourself for a paid membership then you can instantly send messages to other members there as it is a huge improvement other than just being able to send winks.
Is Silver Singles legit and worth paying for it?
The fact that you can send messages to your matches would make Silver Singles worth paying for.
However, the free account is not too shabby as it already involves plenty of features including being able to filter the search options so you can avoid having too many people come out when you try to search for something. Also, you have the option to send smiles to people who you think fit what you are looking for in someone you hope to spend the rest of your life with.
Other Information Related to Silver Singles
The average time for signing up for Silver Singles would only take around half an hour. It would feel great to know you've made somewhat of an attempt to reach other singles over the age of 50 years old.
When you fill out your profile with all the details about your personality, you are also assuring other members of the website that you are not a fake profile and you can double down on that claim by uploading a few photos of yourself doing the things you love to do on a daily basis.
If you are someone who hates seeing advertisements pop up all the time then the good news is that you won't see any ads when you're on a free account. It is normal for dating websites to save that feature for the paid membership but not this one as the only ad you will see is the silver banner of the website.
Also, you can expect to find out who viewed your profile when you upgrade to a paid membership as this is the first step to seeing who among the members there has an interest in you as they must have some kind of reason to click on your profile.