Some people would go to a dating site, not for a hook-up but a long-term relationship. Some would also want to find an educated partner. An intellectual connection is something that some would yearn for. When dating online, this could be difficult to find. Elite Singles is a dating site that is recommended if you are looking for educated partners.
What is Elite Singles?
It is a site whose members are mostly 30+ in age and 85% are educated, this is not the site to look for a fling. The members of this site are known to be looking for intellectual and emotional connections. They want to find a partner that will commit to a serious relationship.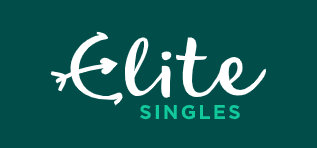 This is the place where you will find some of the most qualified singles. This site boasts of how both men and women can easily find their connection with other young professionals. The matches are not only educationally suited but financially as well.
Working with professionals only means that you must have a professional-looking website and app. The website is one of the easiest to navigate. When you had already signed in, navigating and looking for matches is easy. The match recommendation is even based on the requirement and qualification you are looking for.
As you are shown suggestions for your matches, you can further specify the requirement you want in your match. This gives you fewer people to sort and to choose from and you can avoid wasting your time. Another great about the matches is that the profiles were already validated before they are sent to be matched.
Elite Singles is also available in 25 other countries. Your educated soulmate might be on the other side of the globe and Elite Singles make sure you do not miss your opportunity. Currently, Elite Singles partners with CitySwoon and offers in-person and virtual speed dating events in major cities.
Despite its competition, Elite Singles still rake up to 380, 000 new members monthly. This means that even if you are new to the site, you still have plenty of choices to choose from. They also offer an online blog to get you acquainted with what online dating is and what to expect from online dating.
How does Elite Singles work?
When signing up for Elite Singles, you need to enter your email and create a password. If you download the app in iOS or Google play you will not need email verification. The entire process of the sign-up will take about 5 minutes.
After setting up your profile, you need to share your location, occupation, and other details. You can also add more detailed information about yourself and what you are looking for in your partner. When setting up a profile in Elite Singles, you show off your personality by being more specific when answering questions and showing photos that show who you are.
You can also connect your profile to Facebook and import your pictures from there. If you can be specific in describing yourself, you can also specify what your dating preferences are. You can even be as specific as describing the age and height of the person you want to date.
Once you had completed your profile with Elite Single, you will have daily matches. If none of those were of your taste, you can search on your own. If you want a 75% similarity with your personality, you can click on the Similarities button.
How much does Elite Singles cost?
Signing up for the app or on the website is free. Setting up your profile is free. Interacting with other members is only for those who paid for a subscription. When paying for a subscription, even if you subscribed for three months, you will be charged only once, you need to pay a lump sum.
3 months: $34.95/month (Total $104.85)
6 months: $19.95/month (Total $119.75)
12 months: $17.95/month (Total $214.40)
Is Elite Singles worth it? – Is Elite Singles Legit?
If you are looking for a serious and committed relationship then this is the dating site for you. This will the best choice for people who wants their partner to be educated and financially stable at the same time. This is not for casual encounters. If you are looking for a casual affair then do not pay for this site.
Looking for partners can be found on other websites as well, but the unique experience of meeting an educated man and information is verified. Just like any other site, even though information here is verified some profiles are inactive but would still be matched with your profile. You have to carefully look into the profile that you would choose.
Elite Singles is great for young professionals who want to be in a long-term relationship. If you are a professional who wants to meet another professional in other parts of the world, then this is also the site for you. It may be a little expensive to be on this site, but this is for the financially stable so that is the reason behind it.