Taimi is one of the best dating apps that even favors the LGBTQ+ family.
This is an inclusive dating app that meets the need of everybody. Even for people who are trans-singles who don't get a good dating app, in most cases, have a place to call home at Taimi. Though it may seem impossible, in this Taimi dating app review, we'll take you through the nitty-gritty of this dating app.
What is Taimi?
Taimi app targets the LGBTQ+ community and covers the needs of transgender people and even persons interested in bisexual dating, and it is one of the rare apps to find in town.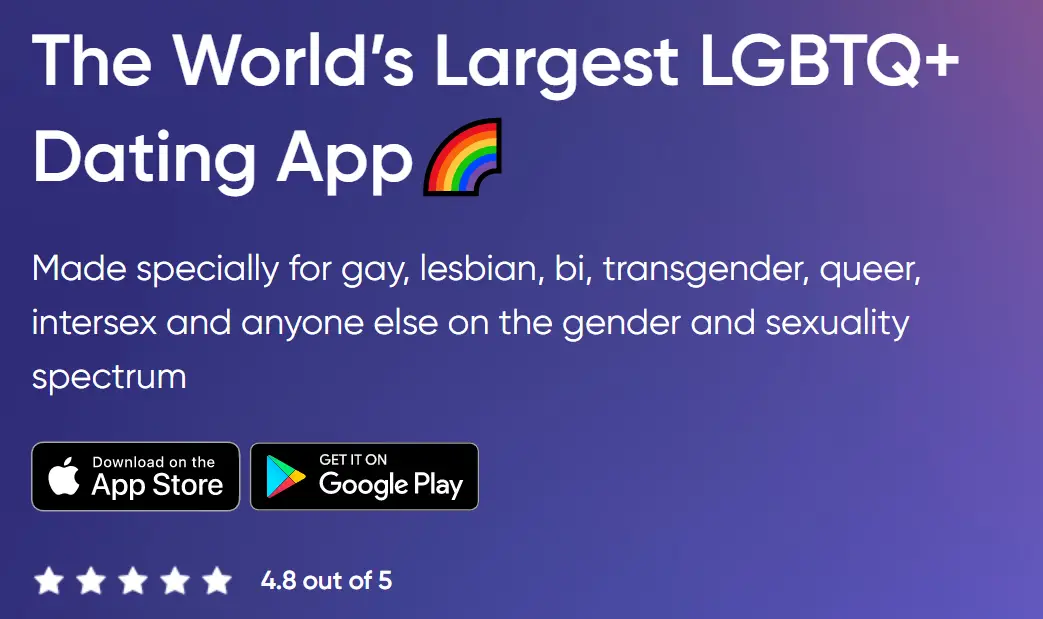 You find that most users who come to this platform are often looking for hookups, friendship, true love, or even want to socialize with others.
So, how does Taimi dating app work?
If you're an LGBTQ+ member and looking for a platform to catch up with fellow members, then Taimi may be a place you're looking for. During the sign-up process, you'll get a date according to your preference.
The first thing you'll be required when you visit the platform is to create your own profile. After that, you now search for your preferred date. Also, this app will assist you in getting true love. It will offer you a chance to pick one mate from an endless list of LGBTQ users around the globe. And also, because the app is tailored for LGBTQ+ members, you're at will to select the sex of your preference.
The key advantage that you'll get from this app is that it will offer you a free trial. For that case, before you can fully join the platform, you'll have tried it first. Besides, you have an opportunity to connect with different members without paying a dime.
And if you conclude that the app matches and satisfies your needs even in the coming future, you may upgrade it to the premium version. Such a version will enable you to have a great chance of meeting other app users and even casual friends if you like.
Taimi Pros and Cons
Here are the biggest pros and cons about the Taimi dating app that you have to know about:
Pros
It has well-priced membership and comes with tons of features
Non-members get a wide range of things such as live streaming and even interaction through the social networks
One of the popular LGTBQ+ dating apps that boast more than eight million active members
This app is like a mixture of dating app and social media platform
This is a safe digital arena for gay singles
Cons
Most users report app crashes, and its features don't work optimally
Has complex payment tiers
Not all features will be available for non-members
It comes with customer support that doesn't work properly
Is Taimi Free? Does Taimi Dating have a free trial?
You can have a free version of the Taimi dating app. While on the free version, you'll get access to different features and functionality; socializing, checking out for friends, and linking with them.
But for you to have access to the full functionality of this dating app, you'll be required to upgrade to the premium version. It also has a trial version, which means you'll only fully join the platform if you find that it meets all your needs.
How much does Taimi cost?
This is where the complexity begins. In this app, you'll be able to purchase a week at a period that is very cost-ineffective. Check out the breakdown of the cost of this platform:
Membership type         Monthly Price          Total price
1 week                    $14.99 weekly           $14.99
1 month                   $41.99                  $41.99
3 months                 $18.00                  $53.99
12 months                $6.00                   $71.99
Time Review: Is Taimi worth it?
From our genuine point of view, this app seems to tick all boxes. Of course, there are tons of apps that meet the desires of LGBTQ apps out there, but it looks like Taimi comes with unique and outstanding features that outshine them all.
Taimi is a dating app, social media platform, and even a community safe arena where everyone comes to get a meaningful connection. We like that when you're using a free trial, you can still have access to impressive features that other dating apps don't offer. Though its prices seem a bit complicated, it is still better for the features it comes with.