Are you a Catholic single, searching for your mate? But just because of your staunchness you are unable to find a perfect one who has similar faith like you? Now, you don't have to bother much as Catholic Match is there for you. Want to know more about it, so why wait to continue reading this article? It is for you, my friend!
What Is Catholic Match?
CatholicMatch is a dating app and website where you can find your forever life partner. If you want to come in a relationship with someone who is faith-focused, follows Catholic beliefs then you will cherish this website.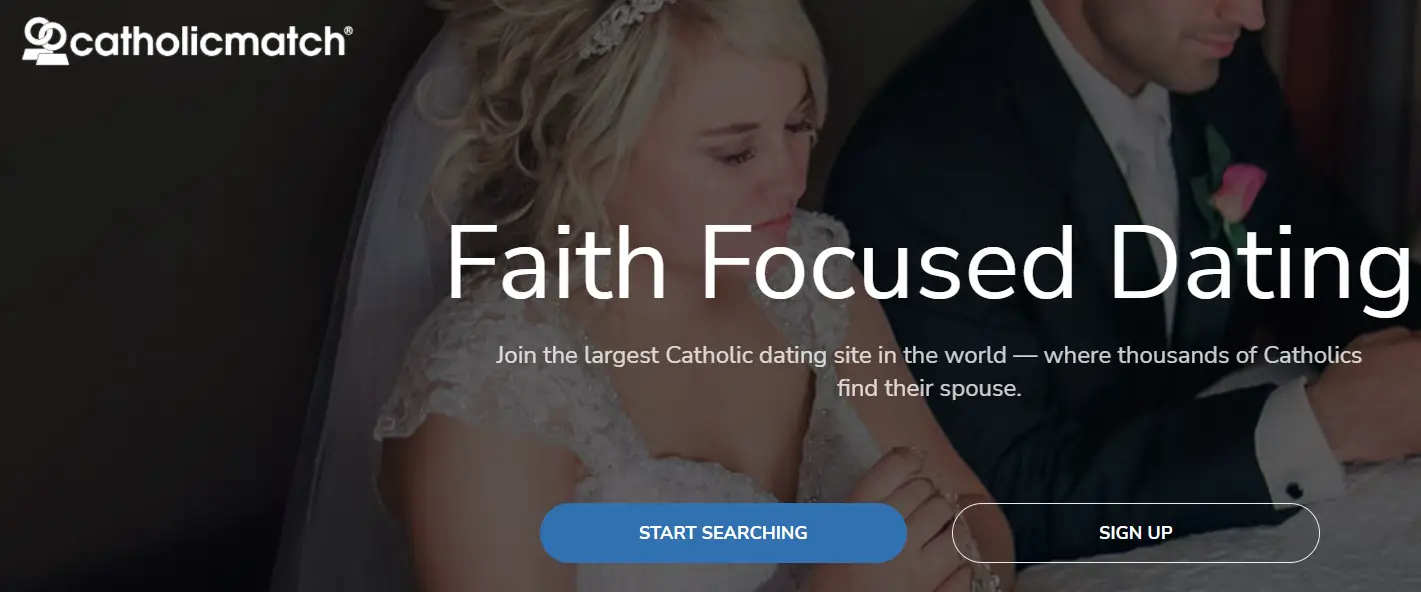 Catholic Match is made for those who are extreme in their Catholic faiths and participate in church as well. If your faith is just a small part of your life then this site can't be as satisfying as you might think it to be.
The biggest pro of Catholic Match is that it has very good preferences of singles from Catholic beliefs from all over the area and country. Moreover, it is supported by some important Catholic leaders, isn't it interesting?
There is a drawback too as it is not good or satisfying for every individual. Even if you are a Catholic but that's not at all significant to find your mate, then forget that this site will be beneficial to you.
How Does Catholic Match Work?
The very first step you have to start with is filling up your Match profile/portrait to get matches referred.
Match portrait is like a question form that deals with important points on which the blooming couple consents, such as values, personality traits, life perspective, and other aspects of one's character.
Your portrait is analyzed with the help of the Linkert scale. Then with these outcomes, a comparison is brought about between you and other users. The compatible ones founded on these outcomes are referred to as matches to each other.
Don't get surprised by seeing some very personal questions while filling out your portrait. Therefore it's very essential to be truthful when responding to these portrait questions if you seriously want the best match suggested. Don't worry! All your answers are not going to be displayed in public, these are just a part of the website's procedure to find you a perfect match.
Moreover, it should be noted that Catholic Match proposes those matches only to those who don't feel uncomfortable marrying in Catholic Church. Yes! You can say that this is one of the only conditions of Catholic Match.
How Much Does Catholic Match Cost?
You are not the only one who is trying to know how much the Catholic Match will cost. Several websites try to hide their membership cost until you create an account for free and invest a little of your precious time in it. These kinds of websites play smart on the sales side but irritating on the user side.
Now when you have come to our article we'll not disappoint you. To inform you, you can have types of membership on Catholic matching depending upon your interest. Below I have discussed the pricing of Catholic matching in brief:
There are different pricing for different levels of membership as discussed above. If you want to try it for just a month then you can join the premium membership for only 29.99 USD per month. There are other memberships also for six months and a whole year which will cost you 14.99 USD and 9.99 USD per month respectively.
Is Catholic Match Worth It?
Catholic Matching is different from usual dating sites as it is based on niche. Many individuals may not like the company's offering and find it against their interest. Catholic Match is worthy to use if you have a staunch Catholic faith and want your partner to be the same.
Even if you're hesitating to try it and think that your money should not be wasted in buying the premiums then you must try it's a free trial. After a free trial, you can better analyze whether to buy a premium or not!
Now, when you have quenched all your questions, go and get your perfect Catholic companion to accompany you in your moralities.