When you're a girl and a bit mature, it is normal to think that you will never meet younger men. Dating apps like Cougarlife.com will put an end to that theory because you can meet the man of your dreams and there are a lot of them in that app.
What is Cougarlife.com?
Cougarlife.com is a dating app where mature women and young men can meet and see if there is a connection between them. Surely, the outside world can make it a bit difficult due to the pandemic so it would be better to play it safe and see your options online.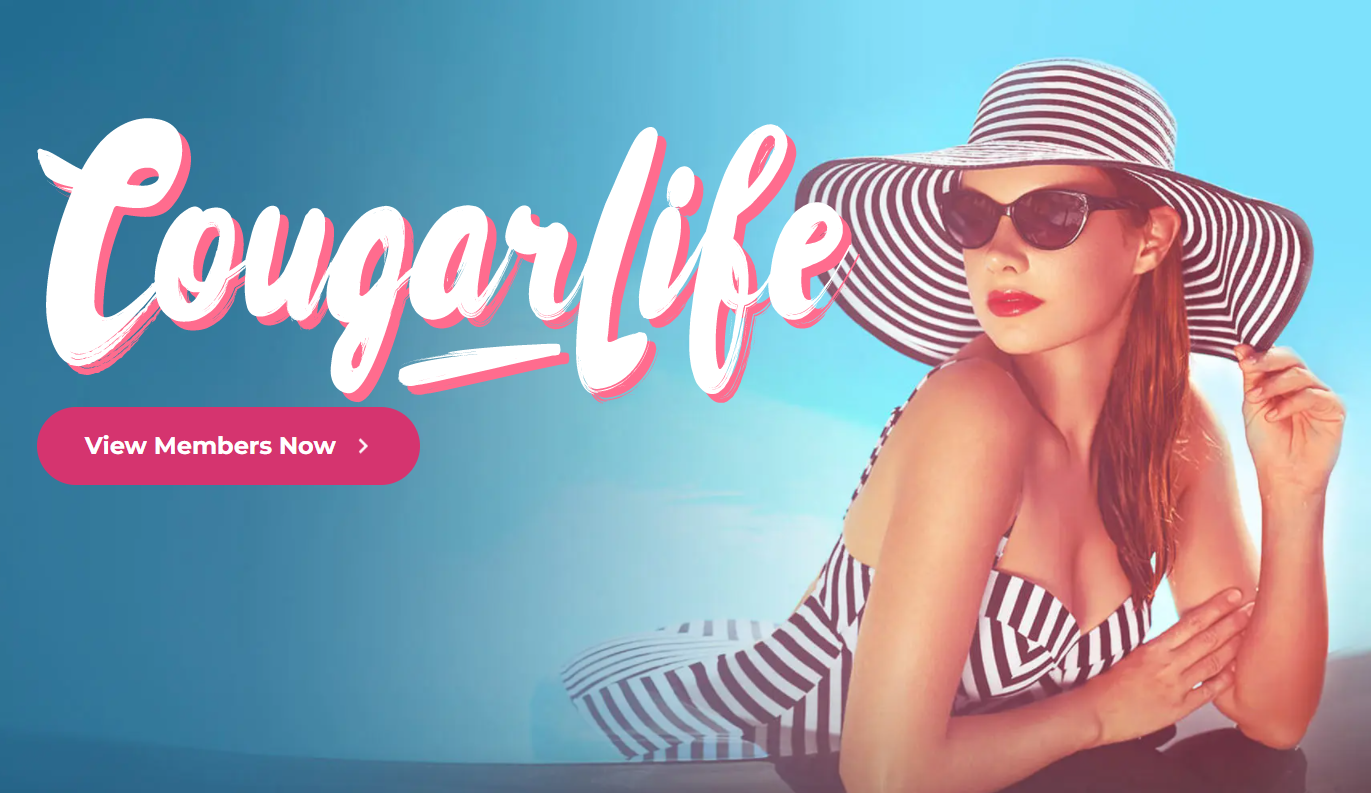 Contrary to popular belief, the members of the website are not just limited to mature women and young men. There are also some cute ladies in their mid-20s and some men in their 40s. Of course, mature men are confident of their looks in such a way that they keep themselves in great shape by going to the gym regularly and eating a proper diet.
How does Cougar Life work?
Similar to other websites, you can search and explore the website as much as you wish. However, you would need to become a member in order to send and receive messages. It would be great to get a feel of the looks of the member here before you decide to become a member.
There are many ways to filter the search results for this dating website. The first would be to do it by the fact that they are available for a date tonight or not. Another would be to filter the results by the ones who have photos to share as you can't blame some for being a bit too shy about uploading photos even though some can post photos of cartoon characters.
There is always the option to exclude people whom you've already talked to and did not work with so you can move on to better options. As they say, there is always a reason for everything so there must be a reason for that to happen.
How much does Cougar Life cost?
The amount you will pay on Cougarlife will be based on the number of credits that you will get. The best one is a thousand credits where you can pay $249.99. The next one is getting 500 credits for just $149.99. The cheapest one is $39.99 for just one hundred credits.
The moment you join and upload a real photo of yourself, you automatically get three messages. You can even choose to have a private gallery and expose it only to those who are worth it.
Is Cougar Life legit and worth paying for?
Due to the fact that the dating app has more than 500,000 users, you can bet they are worth it as there is a huge chance you will be able to meet a match. It is easy to navigate around the website due to the intuitive and clean design as you can bet they hired some of the best designers that money can buy.
If you are a subscribed member then you will get additional features like being able to boost your profile so that more people would be able to see your post. Also, you can change your location so that you can have the opportunity to match with people located in other areas. Another additional feature would be to see exclusive profiles which would open your eyes to even more options out there.
Other Information Related to Cougarlife.com
When you become a member, you have the ability to send priority mail. This means that your message will show up first in your recipient's inbox. Additionally, there is the option to send virtual gifts which will let the recipient know how much you appreciate that person.
You can expect some fake accounts on this dating website as that is normal on any other dating app. You should not let yourself get victimized by a scam so you should not give away personal information or even wire money to a person that you just met online.
It is not too hard to get victimized by fake accounts anyway as you can easily spot one when the user fails to upload any photos and the user decides to send you many messages in a short span of time.